Temperatures
All temperature charts are sorted with lowest load temperatures at the top.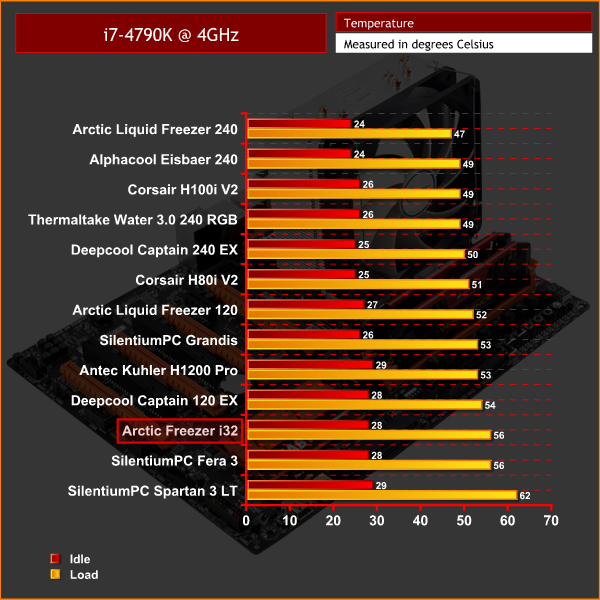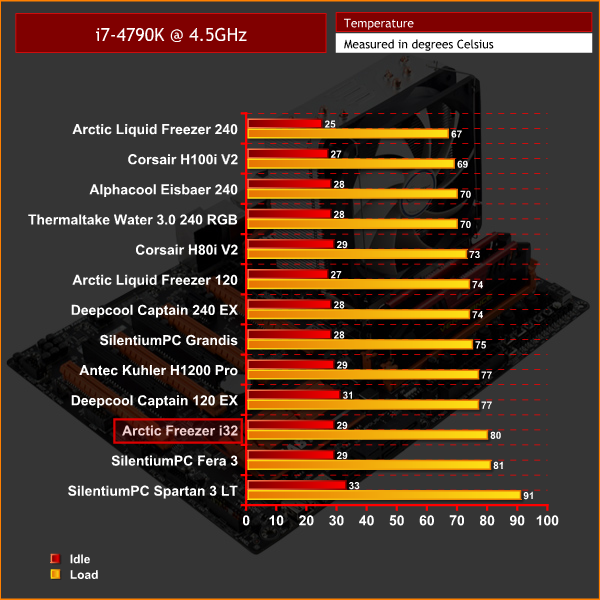 The Arctic Freezer i32 offers good performance for a small air cooler. In both tests, it performs similarly to SilentiumPC's Fera 3 – which is not surprising, considering they both have 4 copper heatpipes and similarly-sized heatsinks.
Of course, you do not get the same performance as the £75 Liquid Freezer 240 – but that was never going to be the case. For a small air cooler, the relative performance of the Freezer i32 is very respectable.
Noise output
The first thing to say about the noise levels produced by the Freezer i32 is that they are non-existent while idling or under low levels of load. Simply put, the fan does not spin until load on the CPU reaches a certain point – it is a great feature.
When the CPU does ramp up, the F12 fans are still relatively inoffensive to the ears – a max speed of 1350rpm pushes enough air to keep the heatsink cool, but is certainly not horribly loud.