At first glance, the Arctic Freezer i32 looks like a fairly standard air cooler.
If you simply jumped to the performance charts, that is indeed the impression you may come away with. However, the Freezer i32 is not about raw performance.
Its main feature is that it is a 'semi-passive' cooler. The cooler's fan only spins once the CPU is under a certain amount of load – meaning you can email, watch videos and type documents in silence, as the fan will simply not spin.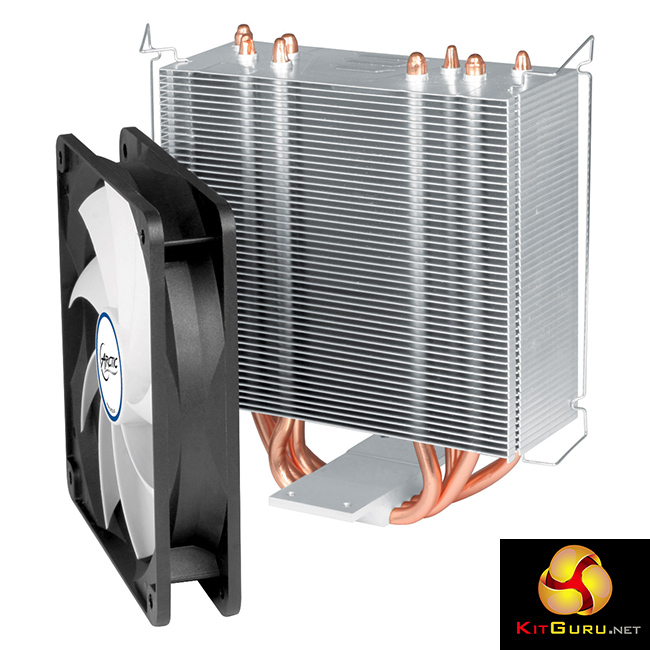 This makes the Freezer i32 an enticing option for builds where silence is key – a media centre, for example, would benefit hugely from this design.
There are a few niggles with the Freezer i32 – installing the rubber washers is a pain, and raw performance figures are not mind-blowing.
However, the fan's ability to switch off at low levels of CPU load is greatly appreciated, and makes the Arctic Freezer i32 well worth £30.
You can pick one up from CCL for just under £30 HERE.
Discuss on our Facebook page HERE.
Pros
Semi-passive.
Compact.
Fan is inoffensive under load.
Affordable.
Cons
Very fiddly to install the rubber washers.
Raw performance levels are pretty standard.
KitGuru says: The ability of the Freezer i32's fan to stop spinning entirely propels the cooler to our 'Worth Buying' award. If silence is key, this a great option.