Corsair's H100x is a very impressive liquid cooler, available for just £79.99.
Manufactured by CoolIt instead of Asetek – the latter company having produced all of Corsair's more recent coolers – it is likely this partnership has allowed Corsair to offer the H100x at its very competitive price. In fact, the H100x is Corsair's cheapest 240mm liquid cooler on the market right now.
Despite the different OEM, installation is exactly the same as the likes of the H100i V2, and that means it is dead easy – you will be up and running in no time.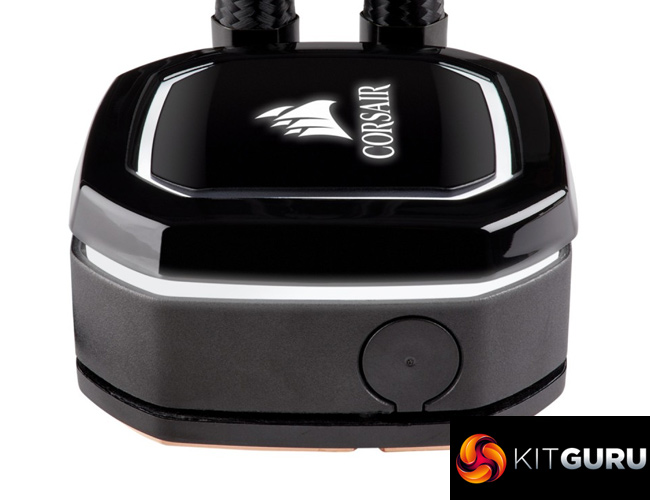 Performance is the most important thing for any cooler, and the H100x does not disappoint, despite its price. It currently sits top of our overclocked testing chart, while it is less than 1 degree Celsius behind top-spot for our stock-clocks test.
The cost of such impressive performance is noise output, though – the SP series fans that come bundled with the cooler are rather loud.
That does mean the H100x won't be for everyone – you will have to choose if you prefer top thermal performance or lower noise levels. At this price, though, the impressive performance just cannot be ignored, and we have to say the Corsair H100x is well worth buying.

While pricing is usually £79.99, there is currently a deal on to get this cooler for just £69.95 from Overclockers UK.
Pros
Impressive performance.
Simple, understated design.
Very easy to install.
Corsair's cheapest 240mm liquid cooler.
Cons
Gets quite loud under load.
KitGuru says: The Corsair H100x is a very impressive cooler considering the price. It does get quite loud, but it still makes for a fantastic entry into the world of liquid cooling.