Temperatures
All temperature charts are sorted with lowest load temperatures at the top.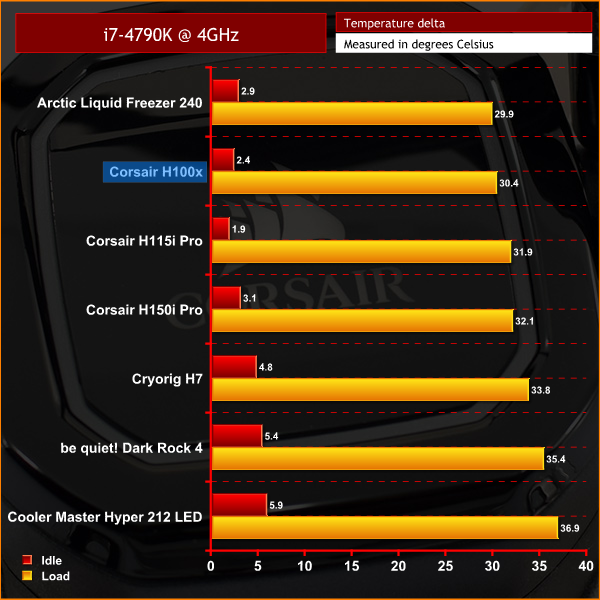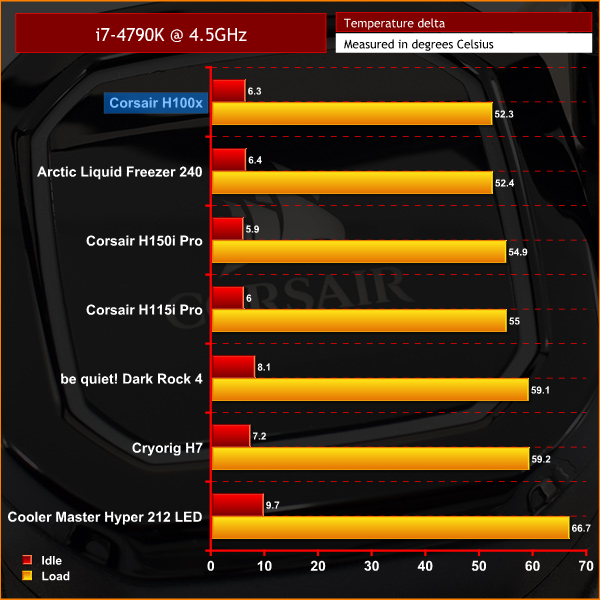 The H100x is a very impressive performer. It is very closely matched by the Arctic Liquid Freezer 240 but just pulls ahead in our overclocked test. The H100x also out-performs Corsair's high-end H115i Pro and H150i Pro, despite having a smaller radiator.
Noise levels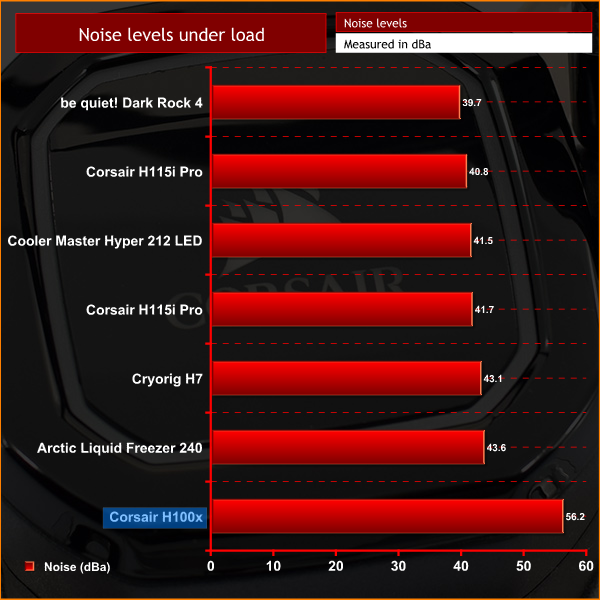 The cost of such impressive performance, however, is the noise emitted by the H100x. Admittedly, almost all of the comparison coolers make a feature of their 'silent operation', which makes the difference in noise output seem a bit more drastic. It is also worth pointing out we test using an open-air bench so the noise is not blocked by a case.
Still, the H100x is definitely more performance-oriented and does get quite loud. Obviously, in a case – and perhaps with a custom fan curve – this would be lessened, but using our standardised testing, the H100x is significantly louder than the other coolers on test today.