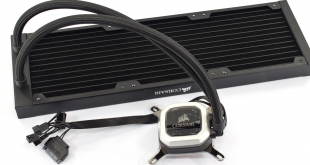 Last updated on April 9th, 2019 at 09:27 am
Having been in the liquid cooling game for quite some time now, Corsair has built up an excellent reputation for its closed-loop coolers, with the relatively recent H100i V2 proving to be an incredibly popular 240mm cooler. Today we have the pleasure of assessing Corsair's first ever 360mm liquid cooler, the H150i Pro. With a new pump design, as well as three ML-series fans, could this be the ultimate liquid cooler?
Today marks a busy day for Corsair, with new cases, coolers and even a 1600W power supply freshly announced. Alongside our review of the Corsair H150i Pro, we are also looking at the new H115i Pro, a 280mm model which we have reviewed over HERE. This review is all about the 360mm AIO, though, so without further ado, let's get right to it.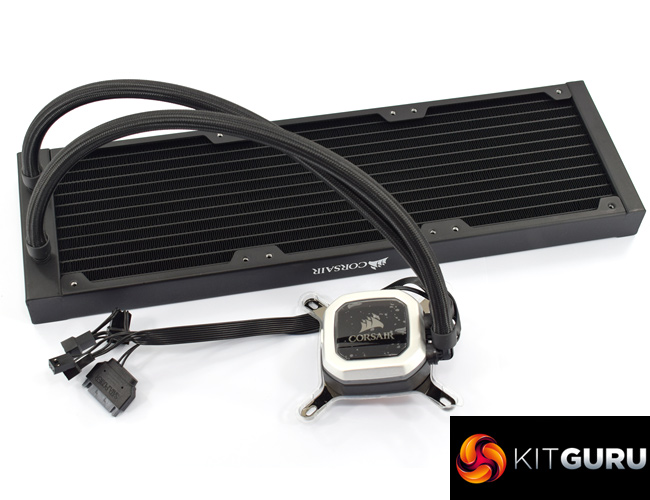 Specification
Coldplate Material: Copper
Tubing Material: Low permeation with black sleeving
Radiator Material: Aluminium
Radiator Size: 396mm x 120mm x 27mm
Fan(s) Included: 3x ML Series 120mm PWM Fans
Fan Max Speed: 1600 RPM
Fan Airflow: 47.3 CFM
Fan Static Pressure: 1.78 mm-H20
Fan Noise Level: 25 dB(A)
Intel LGA 1150 • Intel LGA 1155 • Intel LGA 1156 • Intel LGA 1366 • Intel LGA 2011 • Intel LGA 2011-3 • Intel LGA 2066 • AMD AM2 • AMD AM3 • AMD AM4 • AMD FM1 • AMD FM2
MSRP: $169.99