Corsair's new H150i Pro liquid cooler is another excellent addition to the Hydro family.
The company's first 360mm liquid cooler, it is obviously a fair large unit that won't necessarily fit in all cases. However, the pump's design has been tweaked and I think it looks great. The pump also sports RGB lighting, as one would expect from Corsair, and it is nice and subtle.
Installation is also dead easy given that this is an Asetek-based liquid cooler – the process barely takes a minute, it is that simple.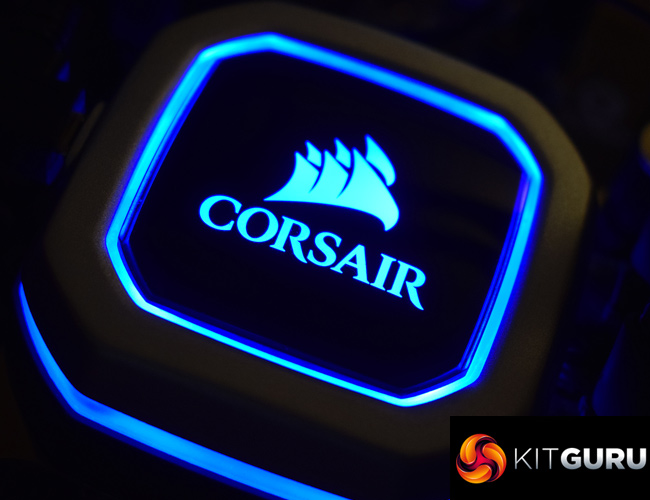 Now, in terms of performance, the H150i Pro does very well indeed. It isn't the absolute best-performing 360mm liquid cooler we've seen – that award still goes to the Alphacool Eisbaer – but it is still very competitive and will tame any CPU on the market right now.
That is all the more impressive when consider the fact that the H150i Pro is actually very quiet. This may come as a surprise to some, as Corsair's liquid coolers do have a reputation for being on the louder side, shall we say, but the H150i Pro bucks that trend completely thanks to its new ML-series fans.
As such, it is hard not to be impressed. Here we have a top-performing cooler, that looks good and is easy to install, and isn't earth-shatteringly loud. Good job Corsair, the H150i Pro is well-deserving of our 'Must Have' award.
We don't yet have UK availability information, but the H150i Pro has a $169.99 MSRP in the US, so expect similar pricing here.

Buy from Overclockers UK for £164.99 inc vat HERE.
Pros
Very competitive performance.
Looks good.
Very easy to install.
Actually very quiet despite the impressive thermal performance.
Zero RPM mode ensures fans switch off under low load.
Cons
Not the cheapest liquid cooler around.
KitGuru says: Corsair has nailed it with the H150i Pro. In my opinion, this is the best liquid cooler they've made.