Overall, the Cryorig H7 Quad Lumi is an excellent RGB air cooler.
If you missed the video on the first page, I'd recommend going back to have a look as we go through the different lighting effects that can be achieved – it is quite remarkable.
Elsewhere, the Quad Lumi also performs very well. It isn't quite as jaw-dropping as the original H7, since that cooler's price-to-performance ratio is simply unreal, but the Quad Lumi is still a very effective cooler, lighting aside.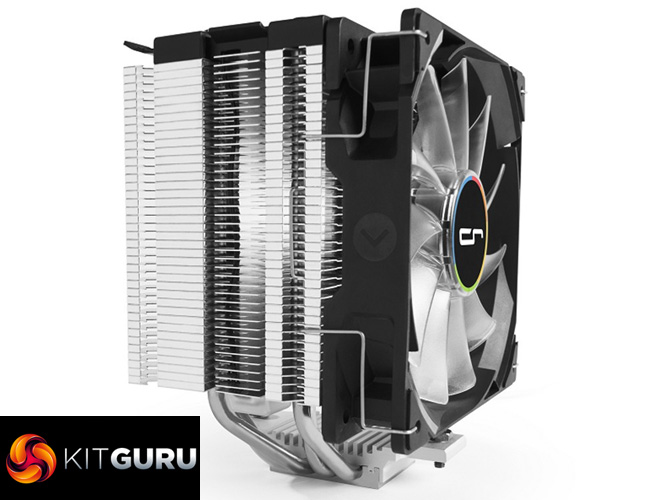 It is very quiet, too, so in my opinion this cooler really is the full package – beautiful, quiet and cool. It also doesn't hurt that Cryorig has also tweaked the installation to make it even easier.
As we mentioned on the first page, the original H7 won our 'Must Have' award back in March, and we are pleased to say the H7 Quad Lumi also walks away with our top award. It is a bit more expensive at £55.99 but for those wanting the full RGB treatment, this cooler looks great while also being a top performer.
You can buy one from Overclockers UK for £55.99 HERE.
Discuss on our Facebook page HERE.
Pros
Excellent RGB lighting.
Great performance.
Very quiet.
Improved installation method.
Cons
One backplate locking clip broke during installation.
KitGuru says: For RGB lighting fiends, the Cryorig H7 Quad Lumi is the perfect air cooler.