Temperatures
All temperature charts are sorted with lowest load temperatures at the top.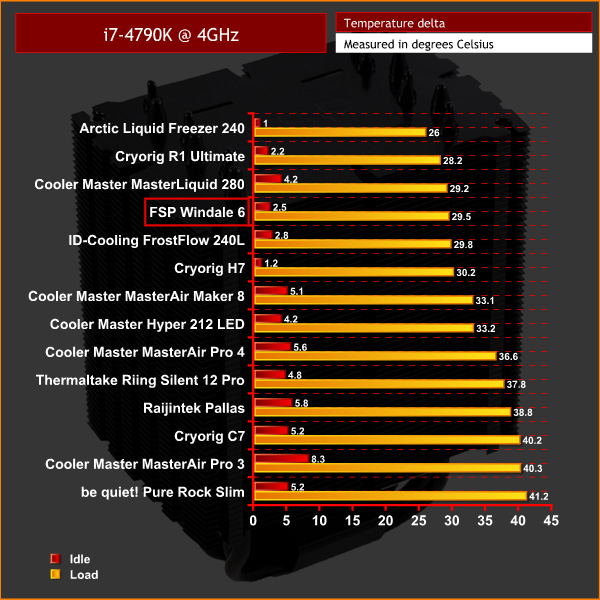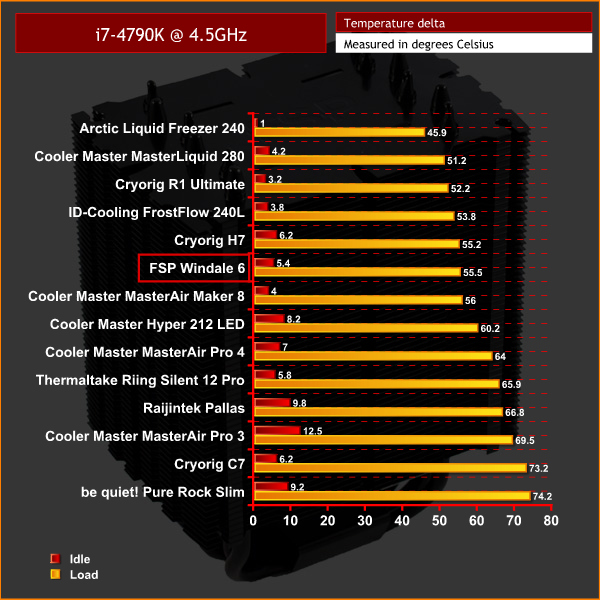 Overall performance of the Windale 6 is quite good. It is towards the top of the charts across both tests, even beating out the Cryorig H7 with the CPU at stock clocks.
The H7 does come back and just manages to pip the Windale 6 when our CPU was overclocked, but the performance is still pretty good, if not class-leading, considering its size and price.
Acoustics
In terms of acoustics, the Windale 6 is pretty easy on your ears. It is not audible with the system idling, and under load its 120mm fan remains unobtrusive. It is audible, yes, but the noise is pretty consistent and low-pitched, so I think it is a success.