Overall, the Game Max Iceberg 240 is a decent yet basic liquid cooler.
It is pretty easy to install, with nothing too fiddly or annoying, so I cannot complain there. The process is quite short, too, so first-time builders should be up and running in no time.
The Iceberg also sports some LED illumination, though it is very unsophisticated – the pump LED is set to green-only and cannot be changed, while the fan LEDs can't be adjusted either. In the age of the RGB liquid cooler (think Corsair H100i V2 and NZXT Kraken X62) the lack of any user control is disappointing.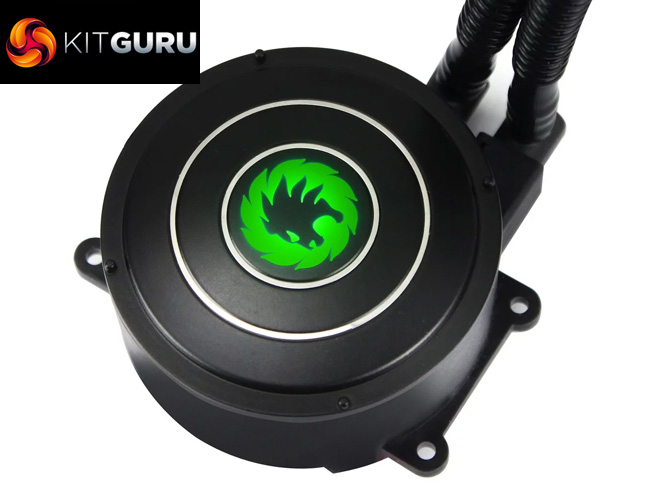 However, we have to remember this cooler is only £59.99, so any criticism about the LEDs is tempered by that fact. At this price, cooling performance is surely the number one concern – and we are pleased to say the Iceberg is actually very decent when we factor in the price. It didn't blow us away, but for the money the cooling performance is definitely admirable.
The only real downside to the cooler is its fairly whiny pump – something that is all too common with liquid coolers around this price bracket. I didn't have any issues with coolant circulation, but the pump is fairly noisy and may be annoying –  so be warned.
Nonetheless, the Game Max Iceberg has proved itself to be well worth buying. It is not the best looking, or best performing cooler on the market, but it is very cheap for a 240mm AIO and still performs very well, so we feel it is deserving of our 'Worth Buying' award.
You can buy one for £59.99 from CCL HERE.
Pros
Very affordable.
LED fans.
Easy to install.
Decent performance.
Quiet fans.
Cons
Lighting is not very sophisticated.
Pump is whiny.
KitGuru says: The Game Max Iceberg 240 is a thoroughly decent cooler for the money. Sure, you can get better products if you are prepared to spend well over £100, but for £60 the Iceberg offers excellent value.