After experiencing the excellent installation guide which was supplied with the Fractal Design Kelvin S36 (review coming soon), we were somewhat underwhelmed with Raijintek's offering.  The user guide is very basic and only features small diagrams and brief instructions.  Thankfully the installation procedure is quite simple so this is not a massive issue. We will be documenting the installation process on an Intel Socket 2011 motherboard.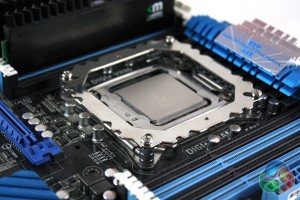 First of all we must install the retention bracket to our motherboard.  This requires us to place four standoffs over the screw threads in each corner of the socket, place the bracket on top and secure into place using the four provided screws.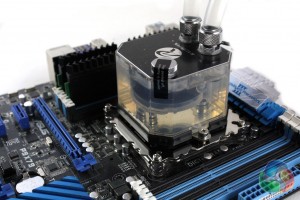 Then we can simply apply the thermal paste to the CPU and screw the CPU block down into place.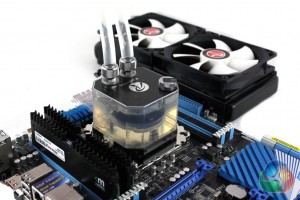 Finally we can attach the fans to the inside of the radiator and screw it into the case.  It is worth noting that this cooler does not feature anti-kink coils like the Kelvin S36 and the hoses can kink quite easily.  We would recommend double checking that the hoses are kink-free after installing the cooler.