Overall we are fairly impressed with what the Raijintek Triton all-in-one liquid CPU cooler has to offer.  While we imagine the bulk of users will purchase the cooler and install it as is, it offers users the flexibility to customise the water cooling loop and add in other components if required – or simply to add colour to the coolant.
In terms of raw performance, the Triton is impressive on paper.  The included fans feature a variable speed controller which allows the user to set up the thermal acoustic balance of the cooler to suit specific needs. Even at the lowest fan setting, the Triton coped with a hot running, overclocked i7-3930K – albeit at high temperatures. While temperatures were significantly lower with the fans at maximum speed, this generated more noise hat we could put up with on a permanent basis.
While the mounting mechanism is not quite as simple as Corsair's, the installation process is fairly simple.  A word of warning to less experienced users – the installation guide is pretty poor and does not offer much help.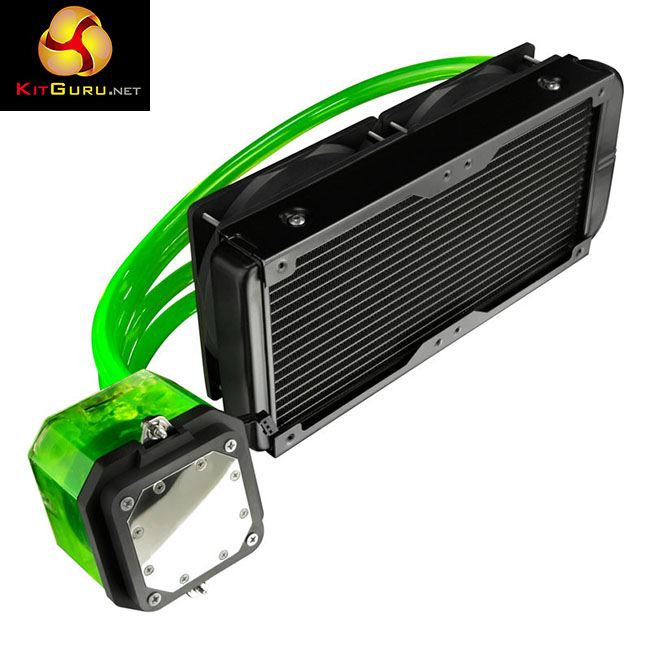 Perhaps the only disappointing aspect of this cooler is the lack of attention to detail when it comes to design and build quality.  The radiator hoses and fan cables feel very cheap indeed and the standard fans are pretty ugly. We would have preferred to see Raijintek using black compression fittings which would better compliment the black CPU block top and the black radiator and fan chassis.


The Raijintek Triton is available for £70 from Overclockers UK.  At this price we feel that it offers excellent value for money, coming in cheaper than every 240mm all-in-one water cooling unit we have tested previously.  Even though the build quality of the Triton is not particularly impressive, we imagine that most users will be willing to forgive this considering the fantastic performance.
Discuss on our FACEBOOK page, over HERE.
Pros:
Impressive cooling performance.
Excellent value for money.
Dye included for loop.
Customisable loop.
Speed controlled fans included.
Cons:
Suspect build quality.
Included fans are not ideal.
KitGuru says: An affordable 240mm water cooler which offers great value for money.