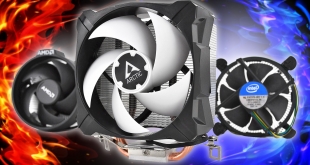 Arctic's Freezer 7 CPU cooler series has provided an ultra-affordable alternative to stock CPU coolers for many years, and after ten years of loyal service from the Freezer 7 Pro, Arctic has finally introduced a new cooler to this range. The Freezer 7 X is Arctic's latest single tower, compact CPU cooler that aims blow stock CPU coolers out of the water, but just how good is it?
Watch via our Vimeo Channel (Below) or over on YouTube at 2160p HERE
One of the first questions I asked myself when the Arctic Freezer 7 X landed on my desk was whether there is any need for a compact tower cooler like this in 2020. AMD bundles in very good stock coolers with its Ryzen series processors these days and the majority of enthusiasts using Intel processors will no doubt choose an all-in-one liquid cooler or a larger air cooler.
Arctic believes there is room in the market for such a compact cooler like the Freezer 7 X, so where do we think it fits in? According to Arctic's testing, the Freezer 7 X offers improved thermal performance and low noise levels compared to the stock AMD Wraith Spire cooler, so users of AMD processors that come bundled with the Wraith Spire could use the Freezer 7 X as a cheap upgrade there.
Another option would be to replace the stock Intel cooler that comes with some of its lower-end Pentium and Core i3 processors, or use this cooler with a tray CPU that does not come with a cooler at all. To see just how capable the Arctic Freezer 7 X is, we will put it through its paces against the AMD Wraith Spire and Prism stock coolers and see how it handles a high-end Intel platform versus a stock Intel cooler too.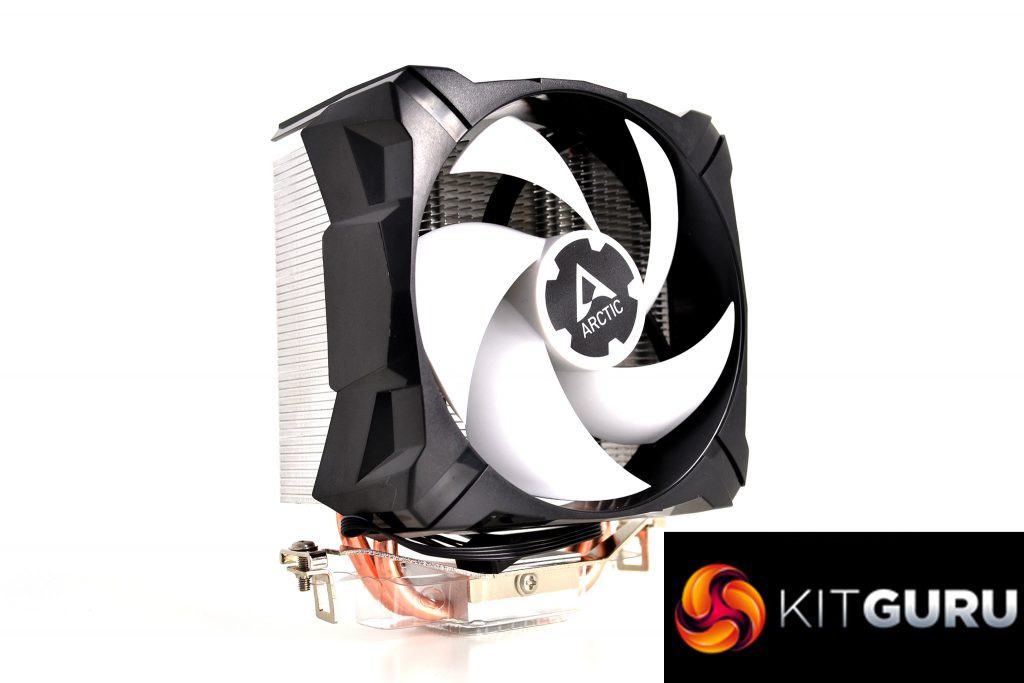 Compared with the previous Freezer 7 Pro, Arctic has trimmed down the size and features of the Freezer 7 X. There are just two 6mm direct touch copper heat pipes set into an aluminium base plate with a total of 44 aluminium fins that make up the heat sink. A single 92mm P-series PWM fan, optimised for high static pressure, is housed in a plastic shroud and clips directly to the heatsink.
According to Arctic, the P-series fan features a newly developed motor that runs quieter and more efficiently, thanks to its 20°C lower coil temperature compared with traditional fan motors. This increases fan lifespan and reduces power down from 0.25A to just 0.07A, which is effectively a 72% power consumption saving. The P-series fan used in the Freezer 7 X also has a broad PWM speed range of 300-2000 RPM.
Another benefit of the Arctic Freezer 7 X is the installation process. The Cooler uses the same mounting solution for AMD and Intel platforms so there is less preparation needed for installation. For AMD platforms, the Freezer 7 X utilises the stock AMD backplate and retention bracket while Intel installations only require a plastic bracket clipping into place on the motherboard before fixing the cooler in position.
Something that remains the same as previous Freezer 7 coolers is the cost. The Freezer 7 X is still an extremely affordable solution and is priced under £20 in the UK. In fact, from some online retailers, the Freezer 7 X can be currently found for as low as £17.99 which sounds like great value.
Key features
Compact design
Copper direct touch heat pipes
Broad PWM fan speed range
Simple installation
6-year warranty
Specification
Heat Pipe
Direct Touch Ø 6 mm x 2
Heatsink

Aluminium Fins x 44, Thickness: 0.4 mm

Thermal Compound
MX-2 pre-applied
Fan
1 x 92mm, 300-2000 RPM (controlled by PWM)
Bearing
Fluid Dynamic Bearing
Connector
4-pin connector
Noise Level
0.3 Sone
Current/Voltage
0.07A/12V
Dimensions
110.5mm x 74.3mm x 132.5mm (L x W X H)
Net Weight
425g
Socket Compatibility
AMD – AM4, AM3(+), FM1/2(+)

Intel – 1200, 115x, 775
Be sure to check out our sponsors store EKWB here