Thermal Performance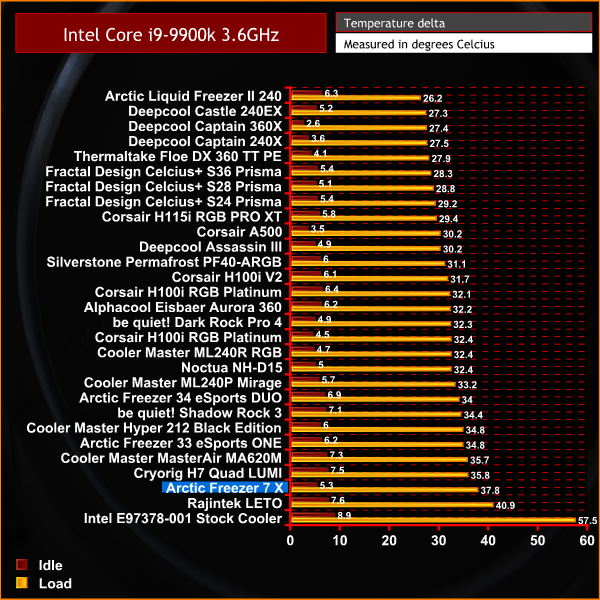 During our usual thermal performance test on the Intel Z390 test bench with the Core i9-9900K CPU set at an all-core frequency of 3.6 GHz, the Arctic Freezer 7 X is way down our chart which is to be expected. However, the Freezer 7 X beats the stock Intel cooler by over 20°C under load.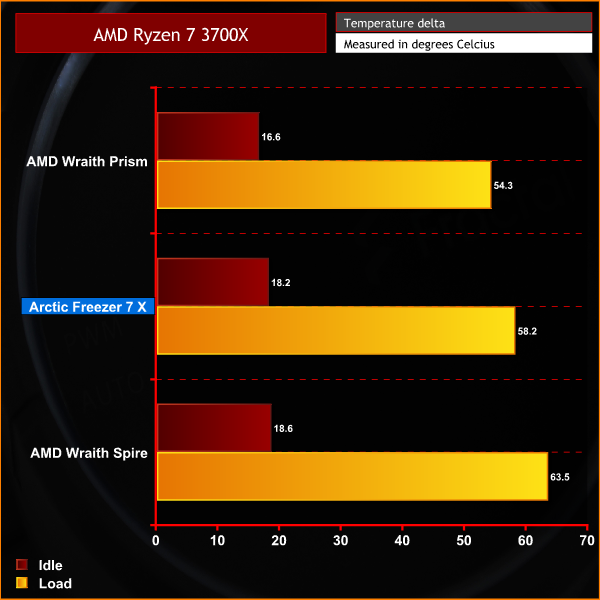 When measuring the thermal performance of the Arctic Freezer 7 X against the two most popular stock AMD coolers, we can see that it easily outperforms the Wraith Spire by just over 5°C while the Wraith Prism has the best thermal performance out of the three. Again, this is no great surprise since the Prism has double the heat pipes of the Freezer 7 X and is one of the best stock CPU coolers we have seen in many years.
Noise Levels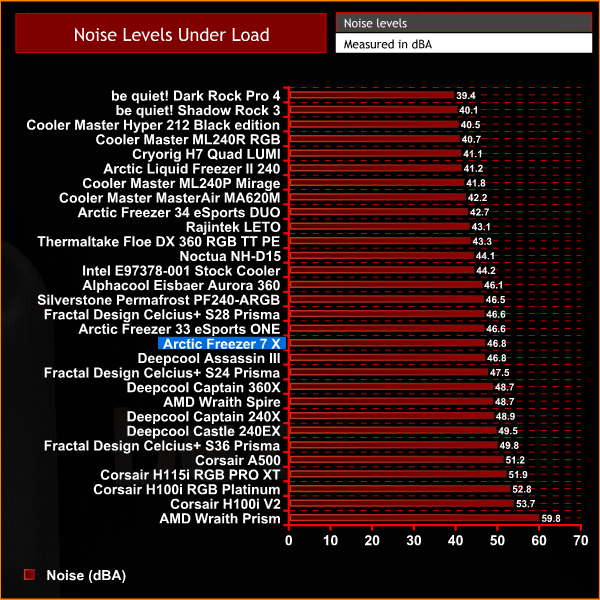 With all the coolers' fan speeds set to 100% RPM, the Arctic Freezer 7 X is noticeably quieter than both of the AMD stock coolers, so anyone looking for a cost-effective and quieter alternative to the stock coolers could see the Freezer 7 X as an attractive proposition. This also shows that the Freezer 7 X has a good balance between noise levels and thermal performance.