Thermal Performance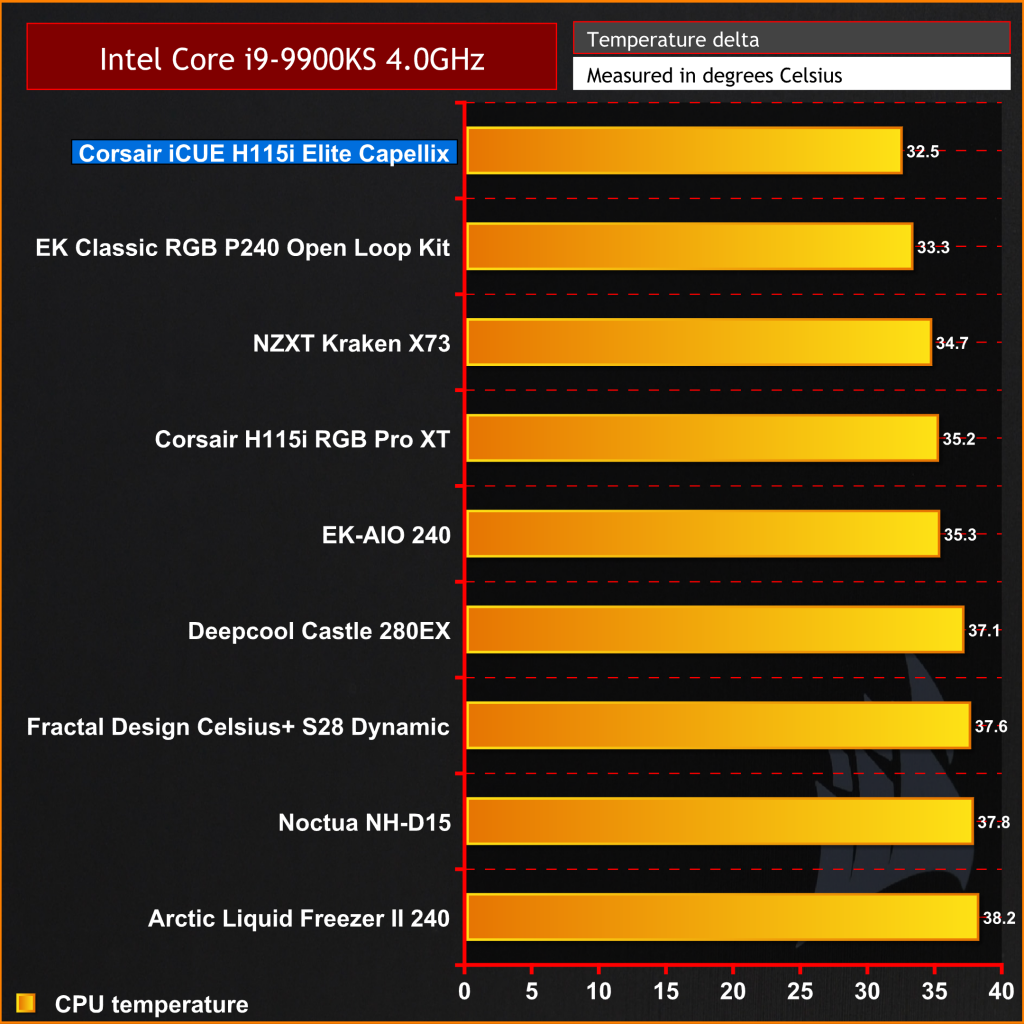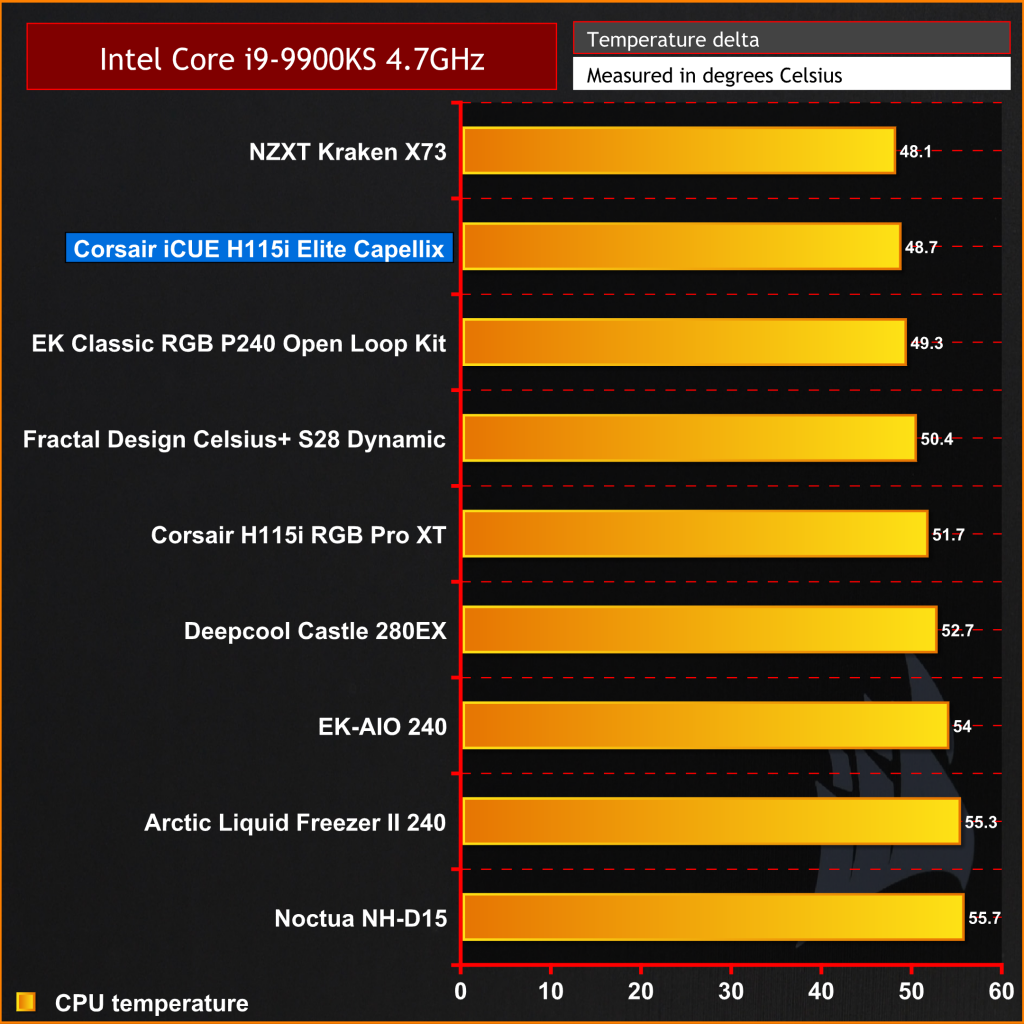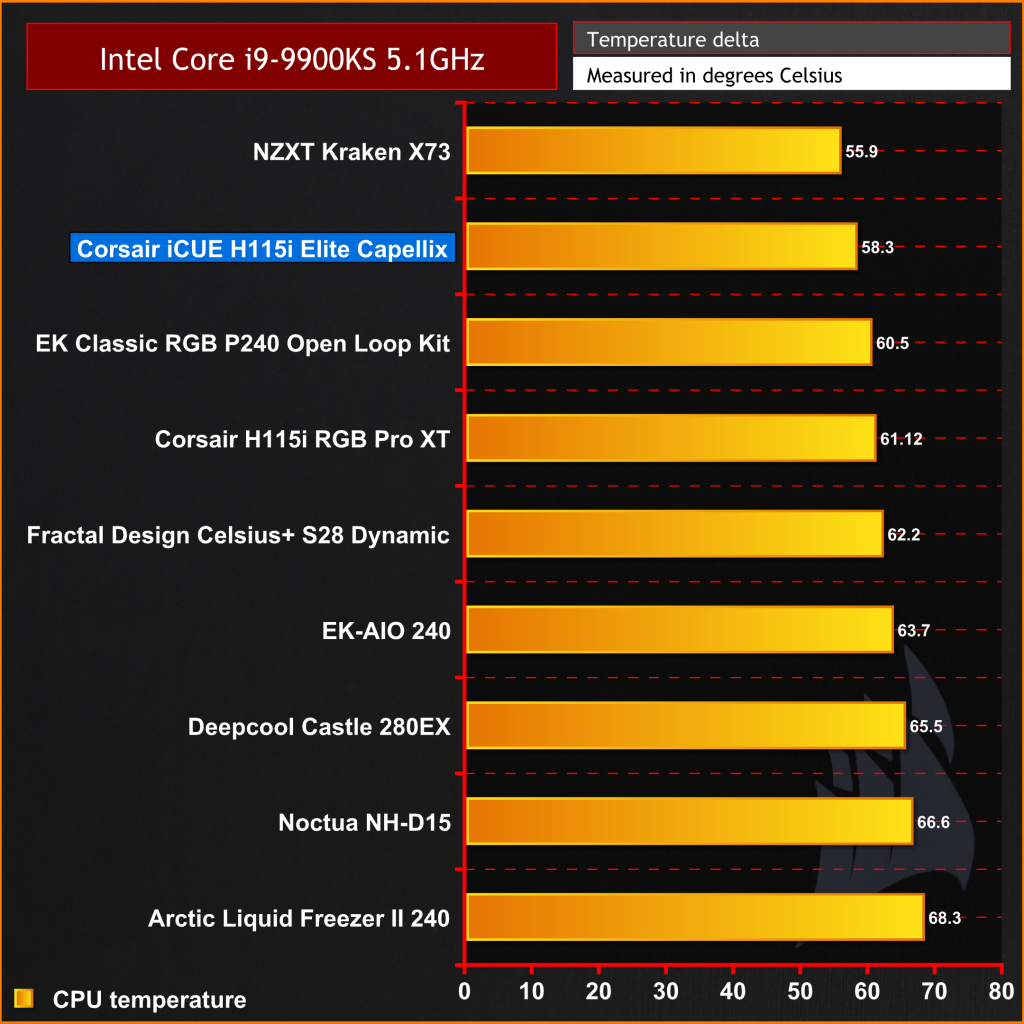 In terms of the raw thermal performance with the H115i Elite Capellix fans set to maximum RPM, we saw a modest 3°C improvement in CPU Delta temperature at all three frequencies compared with the H115i RGB Pro XT. At the two lower frequencies, the Elite Capellix is performing on par with the larger NZXT Kraken X73.
When we pushed the CPU to 5.1GHz across all cores with a package power of 185W, the Elite Capellix performance tails of a little compared with the bigger 360mm NZXT AIO, However, the Elite Capellix performance is still very impressive.
Noise Normalised Thermal Performance
It is much of the same story with noise normalised to 40dBA, the Elite Capellix is only beaten by the larger 360mm NZXT Kraken X73, which is to be expected. However, the thermal performance of the H115i Elite Capellix is excellent and is one of the best 280mm AIO we have ever tested both at maximum fan RPM and with fans speed tuned to 40dBA noise levels.
Maximum Noise Levels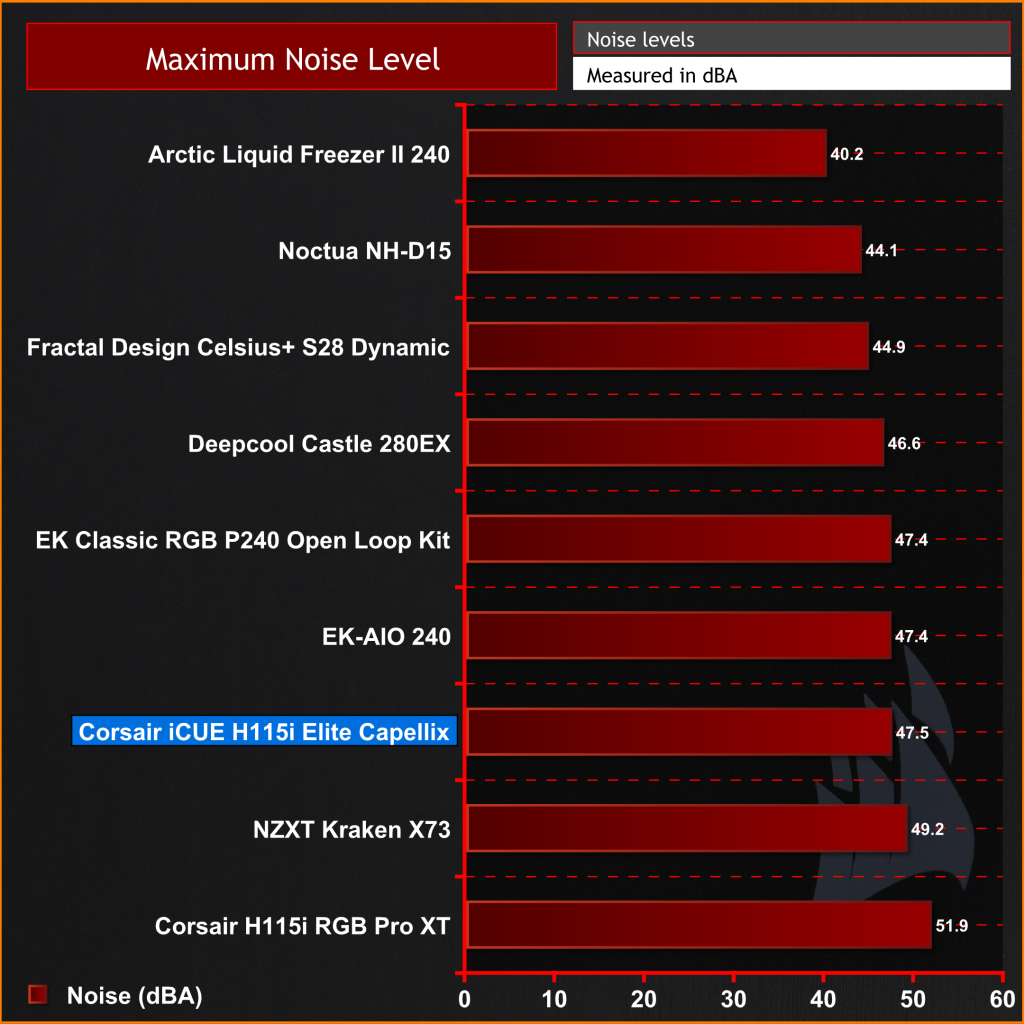 Naturally, the high-speed nature of the Corsair ML140 RGB fans means that when they are running at maximum RPM the noise level is going to be high. The official specification of these fans states a maximum speed of 2000 RPM. Using both the Corsair iCUE software and the motherboard bios with the fans connected to motherboard headers, we could only configure the fans to spin up to around 1800RPM which makes them quieter than the previous H115i RGB Pro XT and therefore a little less annoying at 47.5dBA.