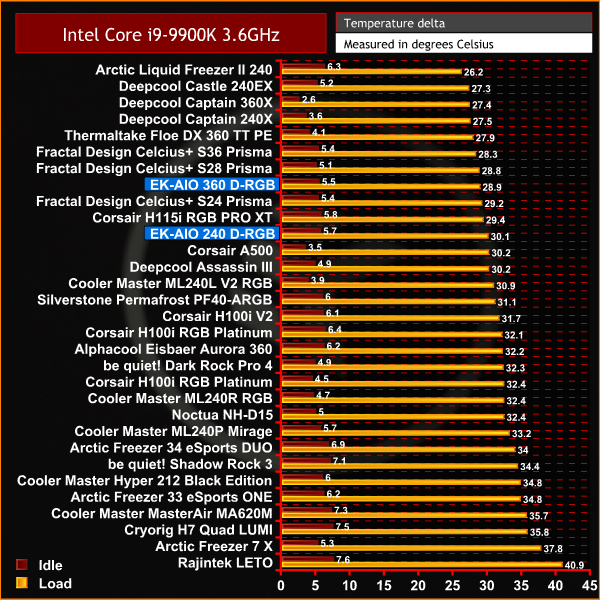 With the Intel Core i9-9900K CPU in our test bench configured to its base frequency of 3.6 GHz, it seems as though the EK-AIO delivers on its promise of providing optimal thermal performance with the 360 recording a very respectable 28.8°C under load, and the 240 is not far behind recording a figure of just over 30°C.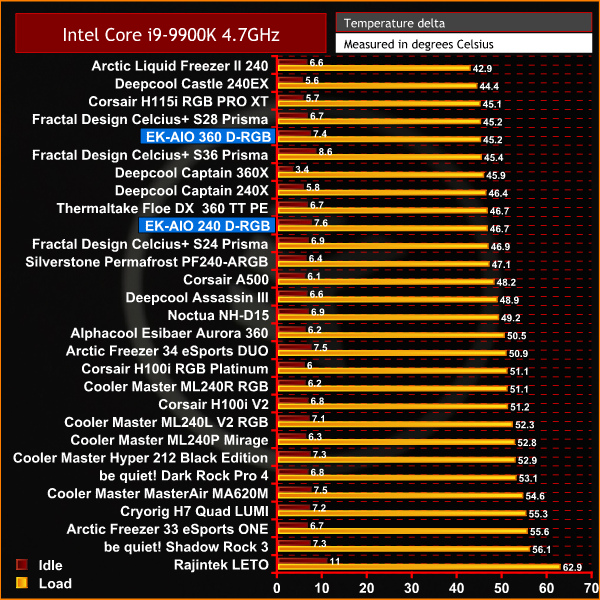 Thermal performance of the EK-AIOs remains towards the top end of our chart with the Core i9-9900K at 4.7 GHz across all cores. The 360 is the best performing 360mm AIO we have tested to date and the 240 continues to record a very respectable load temperature.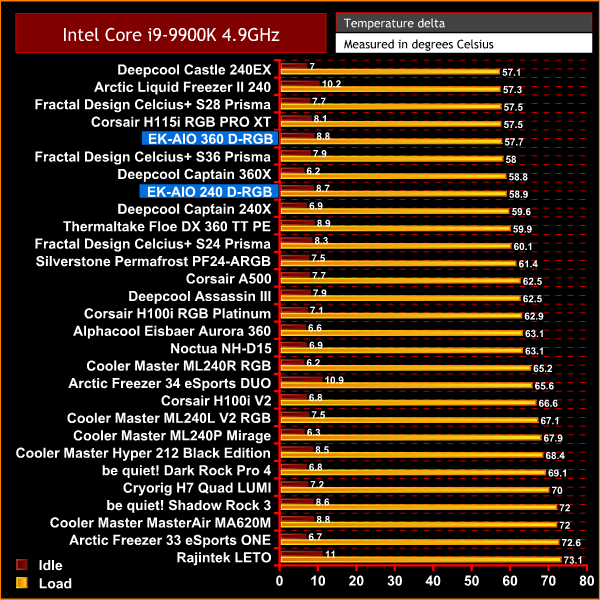 During our extreme overclocked test with the Core i9-9900K configured to an all-core frequency of 4.9 GHz, thermal performance of both the EK-AIOs remain consistent. Naturally the 360mm version records the best result, however, the thermal performance of both is very impressive.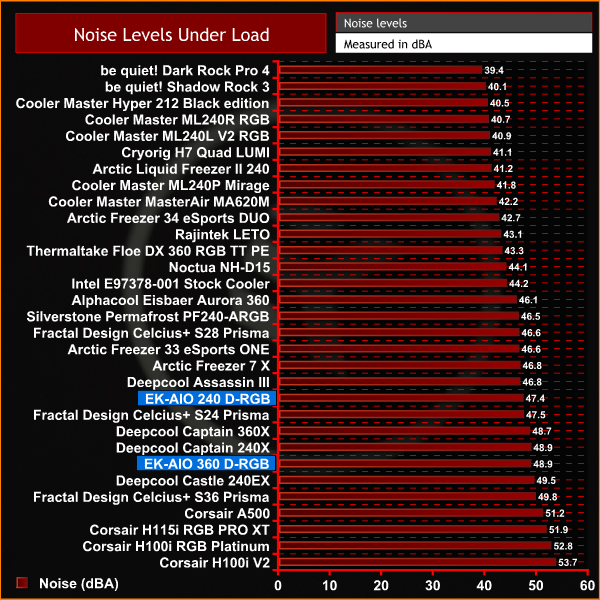 As we often see with AIO coolers that have high thermal performance, noise levels with the fans running at 100% RPM are generally quite loud. The EK-AIOs follow this trend, however, they are not the loudest we have tested by far. So overall, the noise to performance ratio is well balanced and can obviously be tuned to your preference using PWM fan control and setting a custom fan curve.