We measured the noise output of our entire system from a distance of 1m while the CPU cooler's fan operated at 100% (indicating the maximum noise output).
Lower noise levels can be achieved by utilising the 4-pin PWM operation of the be quiet! Dark Rock 3 CPU cooler's fan.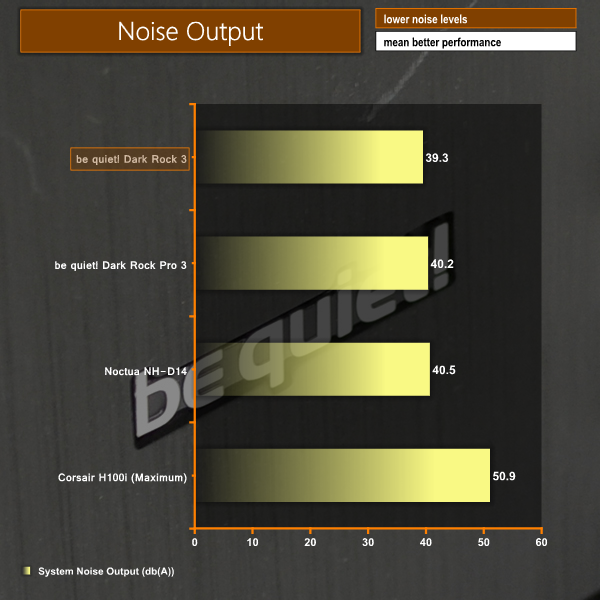 Noise levels are where the single-fan be quiet! cooler starts to show off. Achieving a sub-40 db(A) system noise output with the Dark Rock 3 installed is an impressive result. Furthermore, the 135mm SilentWings fan's PWM operation can be used to garner lower noise levels at reduced thermal loads.
While the difference between noise levels of each air cooler will be barely noticeable, the be quiet! Dark Rock 3 does provide an alluring balance between acoustic and thermal performance.