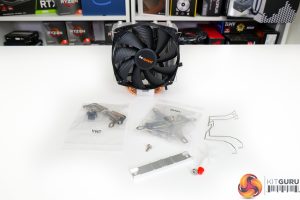 The bundle consists of installation hardware for modern Intel and AMD sockets. There are two additional fan clips for dual fan operation. And modestly sized tube of thermal paste is provided.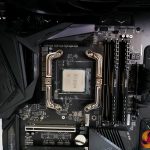 AM4 installation uses the default AMD backplate once the standard AM4 plastic fittings are removed.
In typical be quiet! fashion, you need 3 hands to secure the metal retention clips to the unsecured AMD backplate. be quiet! really needs to make the process of installing the plastic space, metal retention clips, and screws more straightforward.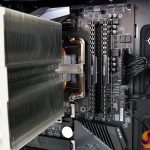 Once the cooler is mounted as desired, a metal cross bar can be screwed down to fix the heatsink in place.
Then the single 135mm fan can be clipped on the front side of the heatsink, with a reasonable degree of flexibility as to the mounting height.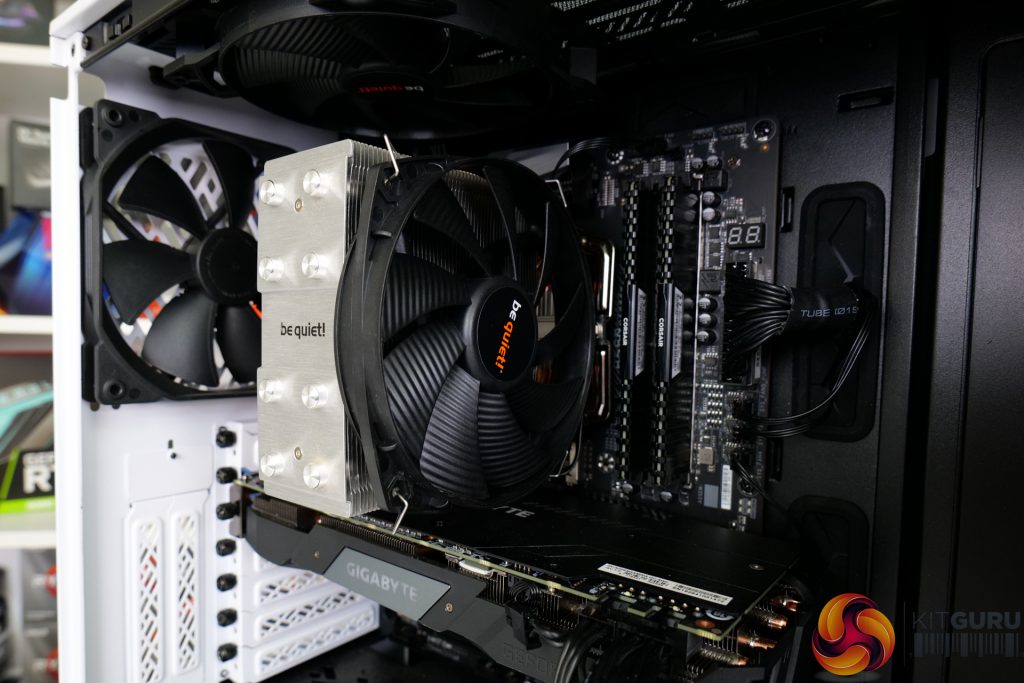 be quiet!'s instructions are clear, the mount is secure, and the process is easy and logical enough to follow.
However, the be quiet! method for preparing AMD mounts with the AMD backplate is not straightforward and always has me wishing for an extra hand.