We highlight VRM temperatures when using each cooler on our Gigabyte B550 Aorus Master motherboard with the overclocked Ryzen 9 5950X. Do note that the results are heavily influenced by the specific layout of the Gigabyte B550 Aorus Master test motherboard with respect to top-side or rear IO-side VRM components. Your findings may vary if you have a different motherboard VRM layout and heatsink design.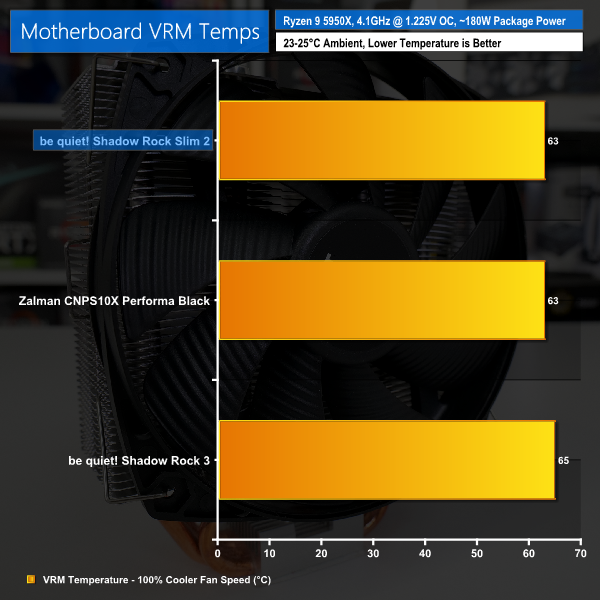 Another benefit of using an oversized 135mm fan is that more incidental airflow finds its way to the motherboard VRM heatsink, dependent upon your motherboard layout of course.
In our test system with the Gigabyte B550 Aorus Master, this translates into chart-topping VRM temperatures for the Shadow Rock Slim 2 alongside Zalman's competitor.
Even with VRM temps passing 70C under the heavier 209W PBO load, we have no cause for concern with the ability of be quiet!'s Shadow Rock Slim 2 to provide airflow around the CPU socket for motherboard cooling.