Although microprocessors based on AMD's next-generation high-performance micro-architecture code-named "Zen" are more than a year away, some details regarding the forthcoming chips and "Zen" in general are beginning to surface. The most recent rumours about the new architecture add some technical details and point to release schedule of the new chips.
As reported, the first central processing units to use "Zen" for client PCs will be the code-named "Summit Ridge" chip that is expected to feature up to eight cores, a DDR4 memory controller, a PCI Express 3.0 controller and up to 95W thermal design power. It is projected that the chip will be made using 14nm FinFET process technology by GlobalFoundries or Samsung Electronics. Based on unofficial information, AMD's "Summit Ridge" processors will hit the market in the third quarter of 2016.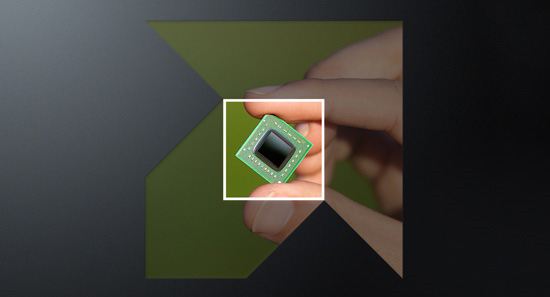 Servers first
WccfTech reports citing its own sources that with "Zen" AMD will return to its traditional practice of introducing server processors powered by the latest micro-architectures first and then follow with chips for client PCs. There are no exact schedules given, but taking into account relatively slow ramp up of server processors and platforms by server makers, if AMD wants to find its new Opteron chips in 2016 servers in more or less significant quantities, it will have to introduce its new CPUs in the first half of the year.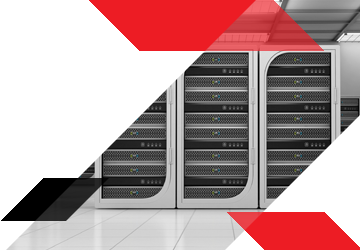 Since eight cores inside the "Summit Ridge" are not enough for modern servers, AMD will either continue to use multi-chip-module design for Opteron processors based on "Zen" architecture next year and onwards (to get a many-core CPU out of two multi-core dies), or will make a separate multi-core design specifically for servers. In fact, AMD has had a technology to build "native" 16-core Opteron processors featuring "Bulldozer"-class dual-core modules for quite a while, but it is unknown whether it will use it even for its forthcoming chips featuring the new micro-architecture.
Keeping in mind that actual x86 cores are not large and the fact that AMD will utilize 14nm FinFET process tech (albeit with 20nm BEOL interconnect flow and hence appropriate geometries) to make "Zen"-based products, it is possible that AMD will go for native many-core design for server processors if the cores are compact enough and the company finds this a viable and cost-effective solution.
"Skylake" instructions inside "Zen" point to a new FPU
The new micro-architecture from AMD promises to be very different from the company's current-generation "Bulldozer"-class designs, but almost nothing is known about "Zen" outside of Advanced Micro Devices at present. Without providing any details, the aforementioned media report claims that the new architecture features certain technologies found in the upcoming Intel "Skylake" processors.
Keeping in mind that AMD cannot copy Intel's designs or even parts of it (in accordance with its x86 cross-license agreement with Intel), do not expect AMD to incorporate any of Intel's micro-architectural know-hows into its chips. However, what AMD can do is to implement any x86/x87 extensions, enhancements as well as various new instructions introduced by Intel in its central processing units. Intel can do the same too, just like it did with x86-64 more than a decade ago. While we do not know all peculiarities of "Skylake", many official and semi-official revelations indicate that the new micro-architecture from Intel will bring support of such technologies as AVX 3.2 (512-bit instructions), SHA extensions (SHA-1 and SHA-256, secure hash algorithms), MPX (memory protection extensions), ADX (multi-precision add-carry instruction extensions) and other innovations. AMD has rights to incorporate all of them into its micro-architectures, which it will likely do eventually.
If AMD proceeds with implementation of AVX 3.2 technology, it will have to develop a brand-new floating-point unit (FPU) to execute 512-bit instructions. At present AMD's FPU features two 128-bit FMAC (fused multiply–add capability) pipelines that can be unified into one large 256-bit-wide unit if one of the integer cores dispatches an AVX instruction. While this approach technically works for AVX and floating-point operations (but AVX execution is dramatically slower on AMD's chips compared to Intel's chips), the AVX 2 further expands usage of most vector integer SSE and AVX instructions to 256 bits, which normally requires a new FPU. 512-bit AVX 3.2 instructions will entail further refinements of hardware, therefore, AMD's "Zen", if it supports AVX 3.2, will need an all-new FPU that will hardly resemble that of the "Bulldozer". Basically, if AMD does not want to repeat the same mistakes it has done with "Bulldozer", it will need a fully-fledged 512-bit FPU in "Zen" microprocessors. Otherwise, execution of 512-bit AVX 3.2 instructions will be awfully slow.
Summing up
The fact that AMD plans to first release Opteron chips featuring "Zen" cores and only then integrate its new cores into consumer products indicates that the company expects a lot from the micro-architecture which development is currently led by Jim Keller, a legendary CPU architect.
If AMD's forthcoming "Zen" technology supports everything (or even the majority of) instructions introduced by Intel's "Skylake" processors in the second half of next year, this will be a significant leap for AMD.
When it comes to performance, it is logical to expect a substantial increase of performance from AMD's forthcoming microprocessors. At present we have no idea from where performance improvements will come from exactly. However, a new "fat" FPU in 2016 is not only a logical thing to expect, but rather a must have feature.
AMD did not comment on the news-story.
Discuss on our Facebook page, HERE.
KitGuru Says: Keep in mind that many of the things discussed here are speculations based on reports from unofficial sources. We do not know for sure that AMD plans to support AVX-512 in any form next year, we also have no idea which segments of the server market the company would like to address with its Opteron "Zen" processors first in 2016. All-in-all, take everything with a grain of salt.