Intel Corp. and Tsinghua Unigroup, a China state-owned limited liability corporation, confirmed that they have signed an agreement under which Intel will acquire 20 per cent stake in the Chinese holding company, which controls two developers of mobile system-on-chips (SoCs), for $1.5 billion. It is believed that that the SoC designers will now develop mobile system-on-chips based on the x86 architecture.
Tsinghua Unigroup is on track to own Spreadtrum Communications and RDA Microelectronics, two leading developers of application processors for mobile devices in China. By owning 20 per cent of Tsinghua Unigroup, Intel ensures that it can influence development of next-generation system-on-chips by Spreadtrum and RDA. The companies expect Intel's investment to close in early 2015.
"It has become a national priority of China to grow its semiconductor industry," Zhao Weiguo, chairman and president of Tsinghua Unigroup. "The strategic collaboration between Tsinghua Unigroup and Intel ranges from design and development to marketing and equity investments, which demonstrate Intel's confidence in the Chinese market and strong commitment to Chinese semiconductor industry, which will accelerate the technology development and further strengthen the competitiveness and market position of Chinese semiconductor companies."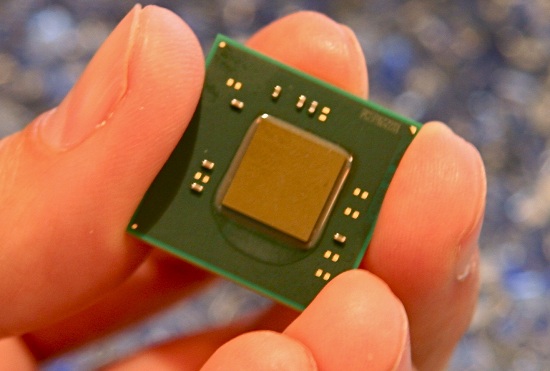 Under the terms of the agreement, Spreadtrum Communications will, together with Intel, create and sell a family of x86-based system-on-chips. Initial app processors will be available beginning in the second half of 2015 and will be sold by both companies. Today Spreadtrum designs application processors based on cores developed by ARM. RDA's plans regarding x86-based SoCs are unclear. Both Spreadtrum and RDA have 2G, 3G and 4G baseband capabilities and can develop fully-fledged application processors for smartphones that can compete against those from MediaTek and Qualcomm.
"The adoption of Intel's architecture technology will enable us to accelerate the development of mobile SoCs that expand the breadth of our portfolio, benefiting handset makers addressing both China and the global market," said Leo Li, chairman and CEO of Spreadtrum.
Although Intel is the world's largest maker of microprocessors for PCs and servers, the vast majority of smartphones and tablets are powered by processing engines developed by ARM Holdings. As a result, the vast majority of programs for mobile devices are designed with ARM architecture in mind. In order to ensure that chips based on the x86 architecture get inside smartphones, Intel needs to make sure that they are compatible with popular apps and are competitive in terms of price.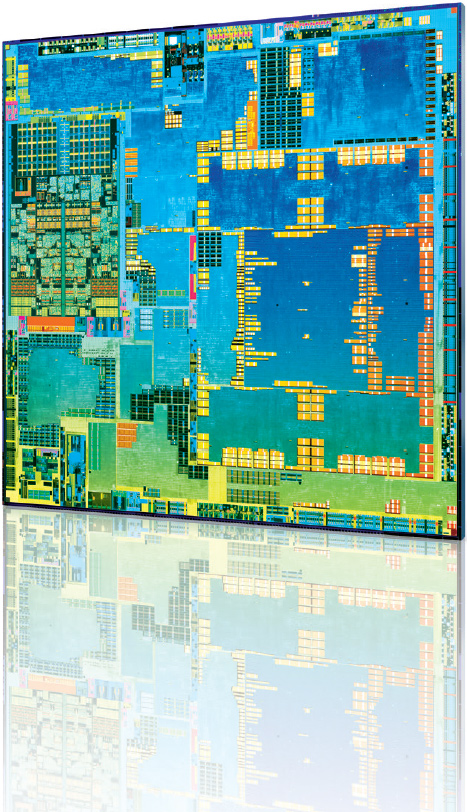 It is believed that low-cost SoCs designed by Spreadtrum will help Intel offer low-cost x86-based solutions for smartphones. Once x86-powered chips gain market share, software developers will have to optimize their products for Intel's architectures. As a result, Intel's own Atom application processors will get more popular because of optimized software and a number of other factors.
"China is now the largest consumption market for smartphones and has the largest number of Internet users in the world," said Brian Krzanich, chief executive officer of Intel. "This partnership will also enhance our ability to support a wider range of mobile customers in China and the rest of the world by more quickly delivering a broader portfolio of Intel architecture and communications technology solutions."
Discuss on our Facebook page, HERE.
KitGuru Says: While Intel's plan is more or less evident, it remains to be seen whether it will actually work out. Back in the days second-source of chips in the face of AMD helped Intel to become the dominant supplier of microprocessors for PCs and, eventually, servers. That strategy is good, but may not be good enough. There are tens of companies, who supply ARM-based mobile SoCs for smartphones and tablets, nowadays. Intel and three of its partners (Spreadtrum, RDA, Rockchip) still have to compete against all of them.