Although Intel Corp. imagines its future many years down the road and has a solid vision, it admits that going forward it will be much harder to achieve certain goals as manufacturing technologies get much more complex.
Like other huge companies, Intel Corp. has big plans for the future. Recently the firm started to ship its code-named "Broadwell" chips made using 14nm technology and the chipmaker intends to continue shrinking its fabrication processes to 10nm, 7nm, 5nm and below.
"We know how to do 7nm…Which is 10nm, 7nm, 5nm is kind of… This is pretty normal 5nm out there we have some ideas but it is still kind of gray and fuzzy," said Brian Krzanich, chief executive officer of Intel at the Citi Global Technology Conference. "So we always have about that long of a view of Moore's Law much beyond that at seven to 10 years, much beyond that is really hard to go see what's going on."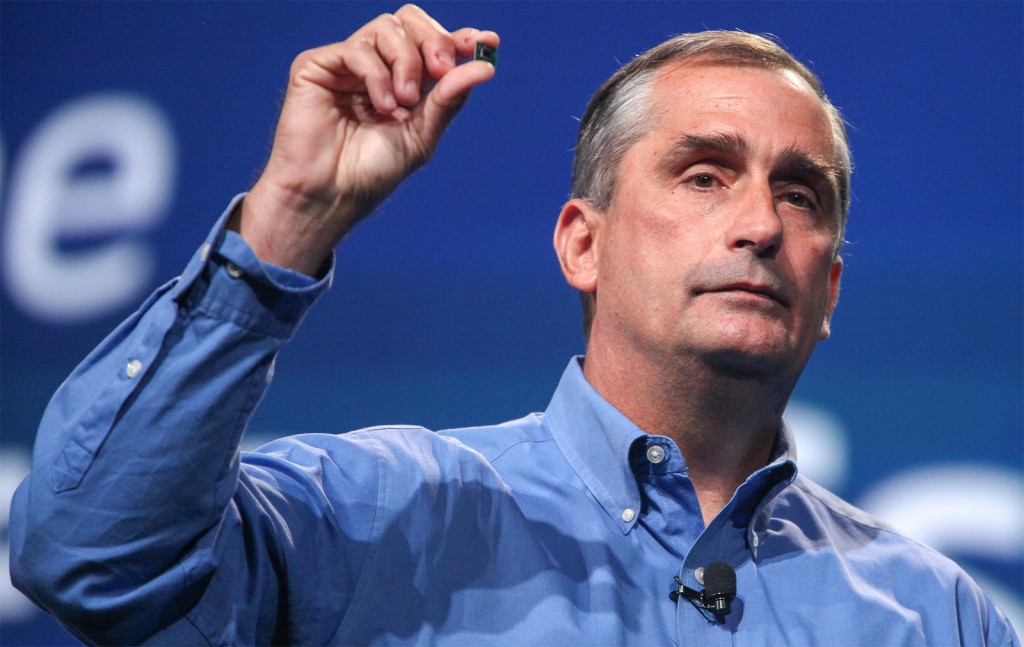 However, the transition to 14nm manufacturing technology took about a year longer than expected due to issues with defect densities. Intel admits that it has run into major problems with 14nm process technology and claims that going forward transitions could become even more difficult.
"The move from 20nm down to 14nm has gotten harder, it has taken us longer than we wanted to," said Mr. Krzanich. "The technologies are harder, the defects actually what has become very difficult is the pattering itself the amount of interference patterns you have to engineer through to make an image now."

As it can be observed, Intel's 14nm yields in Q3 2014 were not ideal
As the sizes of transistors become smaller, all-new materials will be needed for their fins and dielectrics, which will mean big changes for the semiconductor industry in general. For example, many industry observers believe that 10nm and 7nm fabrication processes will require silicon-germanium (SiGe) fins, which will not be a significant problem since the material has been used for a couple of decades now. Nonetheless, the transition to SiGe will require new equipment, which means investments and potentially low yields initially. Moreover, 5nm and 3nm process technologies will require both new materials and transistor architectures, which means that everything will get even harder.
It is noteworthy that the chief of Intel did admit the issues with 14nm and noted the upcoming difficulties, but he did not reveal anything about the company's tick-tock strategy and transitions to new fabrication processes every 18 – 24 months.
Discuss on our Facebook page, HERE.
KitGuru Says: If Intel reveals additional peculiarities regarding its 10nm process technology at the upcoming Intel Developer Forum later this month, the company could probably also give an update how it plans to develop leading edge process technologies going forward. At the end of the day, Moore's Law, which is a corner stone of Intel's strategy, is about economics, not about amounts of time it takes to develop and implement new process technologies.