Intel Corp. on Monday introduced its new Atom Z3400-series system-on-chip code-named "Merrifield" designed for smartphones and tablets. The new application processor is powered by the latest low-power Silvermont micro-architecture, features Imagination Technologies PowerVR 6-series "Rogue" graphics and integrates a host of promising technologies.
Intel Atom Z3400-series "Merrifield" SoC features two 64-bit x86 "Silvermont" cores with Hyper-Threading technology, Imagination Technologies PowerVR G6400 graphics engine (with four compute clusters), dual-channel LPDDR3 memory controller, integrated co-processor designed for managing sensor data, new video processor with support for all modern codecs including VP9 and H.265 (HEVC), new image signal processor with up to 13MP camera support and so on. Intel's Atom Z3400-series chip will rely on Intel XMM 7160 multi-band multi-mode 4G/LTE modem with support up to 15 LTE bands (up to 150Mb/s download/50Mb/s upload speed) as well as third-party Wi-Fi/Bluetooth chips.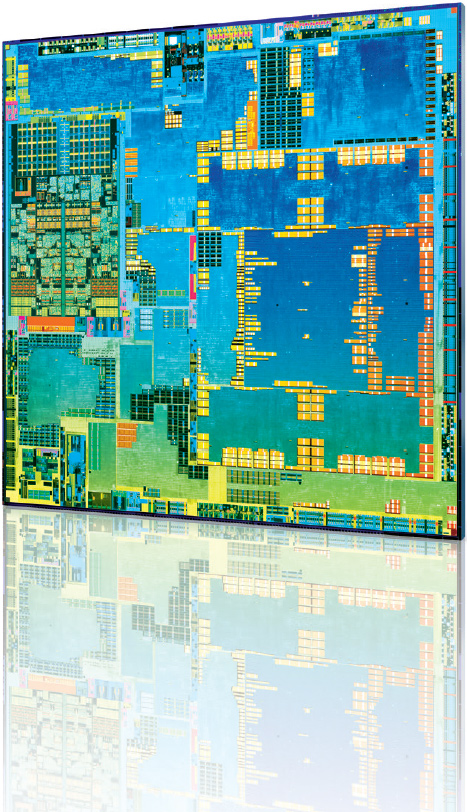 The new Atom "Merrifield" is one of the first system-on-chips compatible with 64-bit Google Android operating system. Intel has developed its own Android kernel that takes advantage of its Silvermont micro-architecture and other peculiarities.
"Sixty-four bit computing is moving from the desktop to the mobile device," said Renee James, the president of Intel. "Intel knows 64-bit computing, and we're the only company currently shipping 64-bit processors supporting multiple operating systems today, and capable of supporting 64-bit Android when it is available."
Intel expects Atom Z3400-series Merrifield-based devices from multiple OEMs to launch beginning in the second quarter.
Intel on Monday also disclosed plans to offer quad-core Atom Z-series "Moorefield" system-on-chip for smartphones and tablets later this year.
Asustek Computer, Dell and Lenovo have confirmed plans to use Intel Atom Z3400-series SoCs. Foxconn, the world's largest contract producer of electronics, will also utilise Intel's mobile chips for tablets this year.
KitGuru Says: While the Merrifield chip looks promising and very powerful even for high-end smartphones, it may still not win a lot of contracts with device makers. The main reason is the fact that the Atom Z3400-series does not feature integrated communication capabilities: manufacturers will have to separately acquire XMM 7160 modem as well as Wi-Fi/Bluetooth chips, which makes design of their products more complex and expensive. Nonetheless, thanks to low-power consumption and high-end features, Atom Z3400 may become a popular solution for media tablets as well as high-end smartphones.