TSMC is investing heavily in its step down to 5nm manufacturing technology, with volume production set to start in April this year. A step down in node size usually bring the benefits of better performance, cheaper production costs, lower power consumption and a higher transistor density. Currently, TSMC's 5nm node is looking set to bring over 80% higher transistor density compared to the previous generation.
TSMC started risk production of the new node in March last year and has come a long way since then. The Taiwanese chipmaker has already announced that its 5nm process capacity is fully booked by clients, such as Apple that looks to produce its A14-chip using the new node. According to WikiChip, TSMC reports that it expects to see an 84% increase in transistor density with its new "N5" node.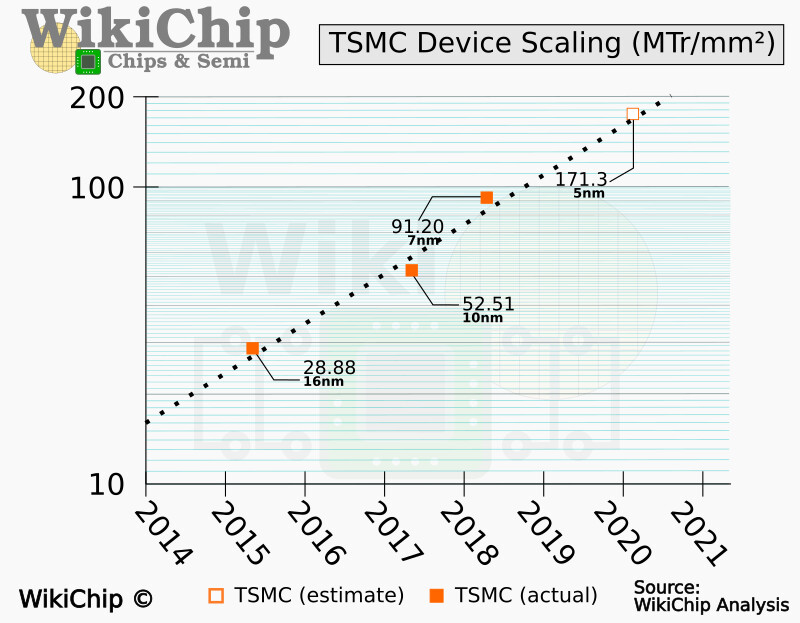 Image credit: WikiChip
Alongside a higher transistor density, the new "N5" node also promises better performance – up to 15% higher performance with the same power consumption as the previous generation, or 30% lower power consumption with maintained performance.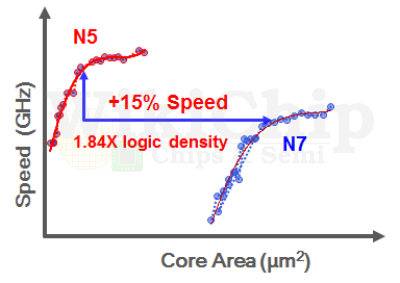 Image credit: WikiChip
With the new technology looking to be around the corner, TSMC is keeping itself in the forefront when it comes to shrinking the die-size of chips. Even though Intel has announced that it believes that Moore's law will hold true at least to 2025, currently it's the Taiwanese semiconductor manufacturer that keeps showing that it's possible to reach the ever smaller node-sizes – with Intel looking set to wait at least another year before introducing its 7nm chips.
Discuss on our Facebook page HERE.
KitGuru says: TSMC is keeping the leading position in the pursuit of ever smaller nodes. How much do you care about the node size when you buy electronic devices?