Blender and AIDA64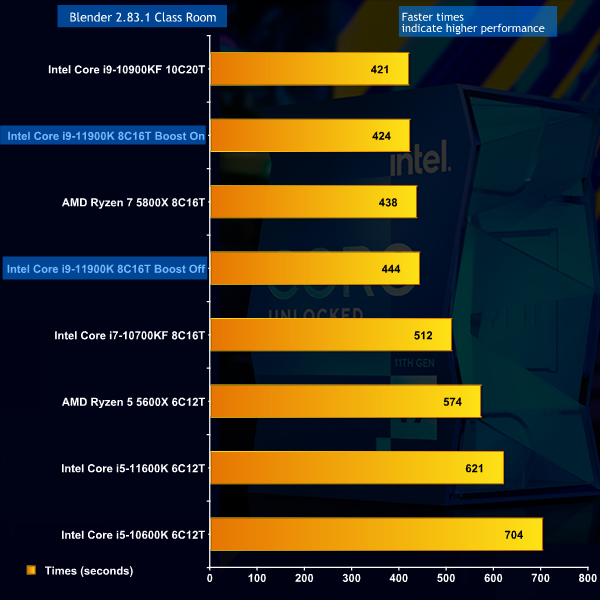 In Blender we see that Core i9-11900K running at 5.0GHz performs at a similar level to Core i9-10900KF at 4.9GHz. Nonetheless, it clear the move to eight cores has hurt Rocket Lake Core i9.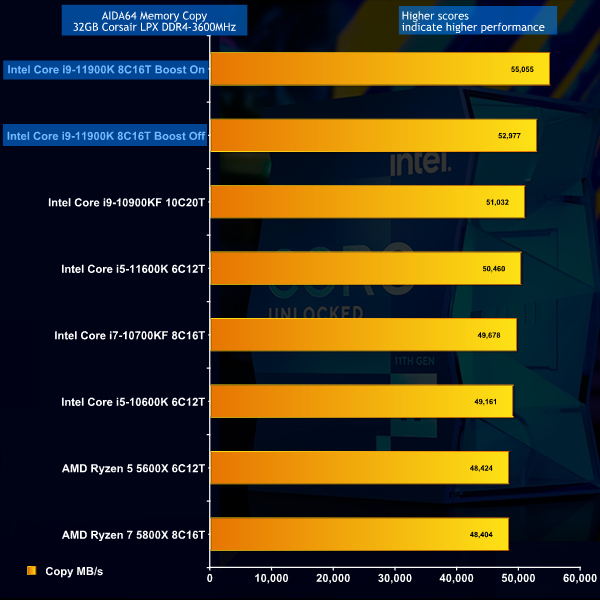 AIDA64 memory tests demonstrate that Core i9-11900K performs at a slightly higher level than Core i9-10900KF with our chosen Corsair Vengeance LPX DDR4-3600MHz RAM.
Blender and AIDA64 Overview
Core i9-11900K delivers decent performance in these tests but it is hard to spot the stellar increase we hoped to see from the new Cypress Cove cores.