Power Consumption and Heat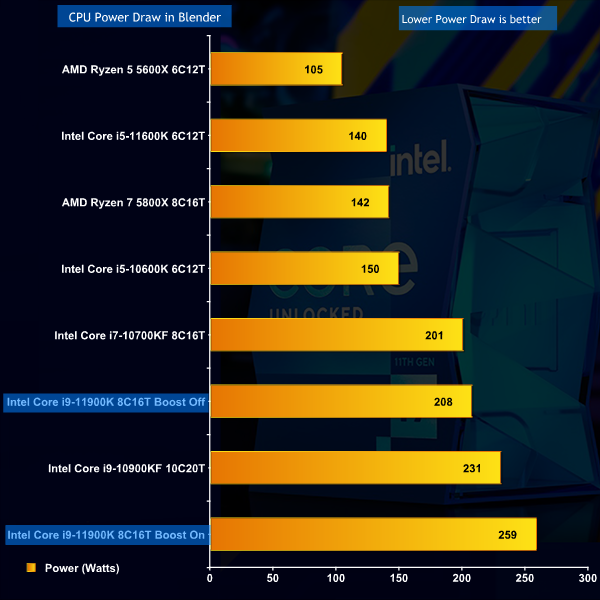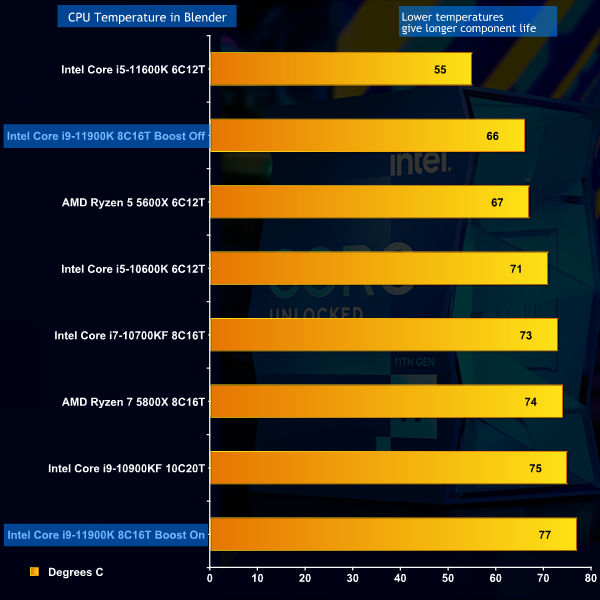 Power Consumption and Heat Overview
Last year we were amazed at the power draw of Intel's Core i9-10900K as it seemed to wholly ignore the nominal TDP and simply shoot for the moon. Here we have eight cores of brand new Rocket Lake drawing 90 percent of the power required by the ten core Core i9-10900KF. That figure looks bad and while it allows Intel to deliver decent clock speeds, it raises a serious question about the efficiency of the architecture inside Rocket Lake.
The real jaw-dropper comes when you enable Adaptive Boost and watch the all-core speed push to 5.0GHz or 5.1GHz. The bad news is the five or six percent increase in clock speed requires 25 percent more power. These figures suggest that Intel has felt obliged to push way beyond the point of efficiency in a desperate scramble for clock speed and performance.
There is a glimmer of good news as our MSI MPG Core Liquid K360 was able to cool the Core i9-11900K fairly easily, albeit with brute force fan speed. Intel's Soldered TIM is clearly continuing to work well inside Rocket Lake.