There we have a decent summary of a few different DDR4 kits and how they compare to a new premium DDR5 offering in a like-for-like testing scenario. Clearly, the result is not conclusively in favour of the new memory technology.
In general, the new DDR5 2x16GB 5200MHz set does well despite its poor latencies and Intel memory controller clock penalisation. Real world performance in memory-bandwidth intensive scenarios such as 7-Zip or Handbrake are particular strengths for DDR5.
But in actual games, DDR5 is not noticeably faster than some premium DDR4 options such as a 3600 C14 set of dual-rank 2x16GB Samsung B-die modules.
I guess this is perhaps to be expected; new memory technologies always take some time to get off the ground with proper high-speed kits. And we can categorically say that we preferred this DDR5 launch versus the nightmare that was DDR4 in the early days. So credit to Intel and its memory and motherboard partners there for making things smooth.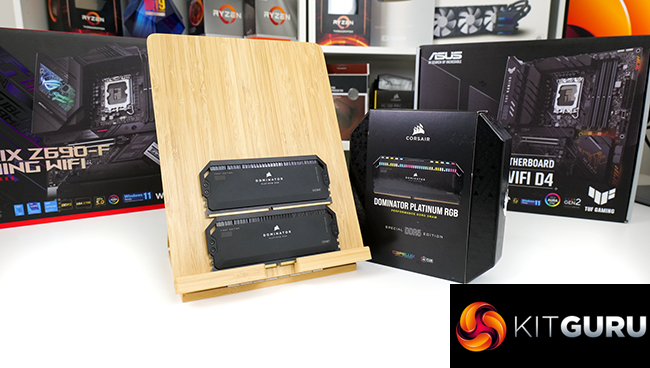 Clearly, DDR5 is the future and only latency-sensitive applications should have you hesitating towards the choice if you're going Intel 12th Gen. Oh, and pricing of course, as DDR5 is expensive!
With our premium Corsair Dominator 32GB 5200MHz set costing £319.99 on Corsair's own website, that's not cheap. An equivalently premium set of Corsair Dominator Platinum RGB DDR4 at 3600MHz C14 is around £260.
So a £60 price difference is quite notable, even to high-end consumers. Especially when isolating just the RAM cost. Plus the 3600MHz DDR4 has the benefit of keeping the CPU memory controller in Gear 1 mode for better frequency operation.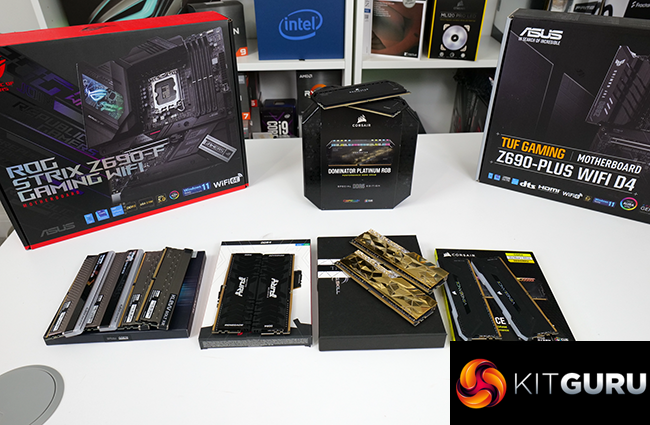 To close out, we would say that DDR5 is an exciting new technology for the market. Higher frequencies, better power management, new-and-improved XMP, ECC support – these are all good things.
Yes, the pricing is high and the performance uplift to gamers may not be significant. But if you are buying a new system and can afford the cost upgrade, DDR5 looks to be justifiable and sensible. If you already have a nice set of DDR4 and are switching to Intel 12th Gen, perhaps going for a DDR4 motherboard and keeping your current kit isn't such a bad option.
Check out our i9-12900K review HERE.
Discuss on our Facebook page HERE.
KitGuru says: Stay tuned for more DDR5 and Intel 12th Gen-related content over the coming weeks and months!