While we've been hearing whispers about Intel's 28-core Xeon processor since 2017, the W-3175X was only announced in October last year. The initial December launch date was missed but today, Intel announced that the chip is ready for prime time.
The Intel Xeon W-3175X comes unlocked, with a base speed of 3.1GHz and a single core boost speed of up to 4.3GHz. Motherboard makers like Asus are building insanely high-end boards to take full advantage of this, with the ROG Dominus being a prime example. With this being an unlocked processor, it will be interesting to see overclocking capabilities explored, especially once the ROG Dominus becomes available, or even Gigabyte's upcoming motherboard.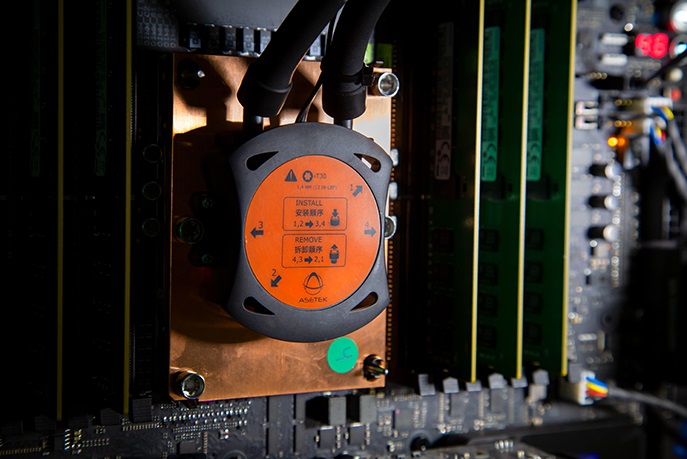 Image credit: Intel Corp.
The Xeon W-3175X boasts the most cores (28), threads (56) and PCIe lanes (68) of any Intel desktop processor. As you might imagine, a chip of this magnitude is mainly geared towards massive tasks, like editing films, or 3D rendering. The price tag reflects that too, with this chip hitting the market at $3,000.
Other features include 6-channel DDR4 memory support, ECC support and standard RAS support. You can take advantage of Intel's AVX-512 ratio offset and trim voltage control tools for memory overclocking. Finally, each Xeon W-3175X also comes with an Asetek 690LX-PN AIO liquid cooler to ensure you have adequate cooling out of the box for stock speeds and overclocking.
As a rough performance indicator, Intel has noted that this processor can run the infiltrator demo in Unreal Engine 4 up to 1.52 times faster than the Core i9-9980XE.
KitGuru Says: We've been looking forward to seeing this launch for quite some time. Now that the Xeon is out, we'll be looking forward to also seeing extreme motherboards, like the ROG Dominus- which we got a preview of at CES.