The MA620P is a strong return to form for Cooler Master's air cooling division.
For starters, it looks good and the two included RGB fans perform well and can be connected to a compatible motherboard. The included RGB controller is a bit basic, though.
Still, thermal performance is very good for an air cooler – in fact, it's the best performing air cooler from Cooler Master that we've seen over the last few years.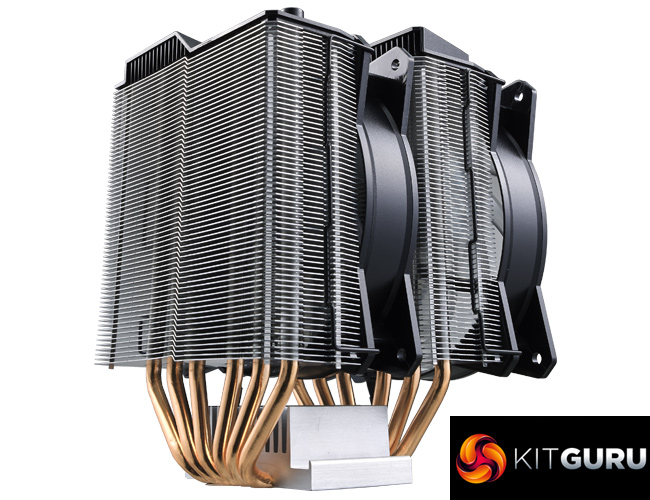 In terms of acoustics, the MA620P also impresses. It's far from intrusive, and if you're running it on a stock-clocked CPU, you won't even know it's there.
The only real issue is RAM compatibility. Due to the sheer size of the cooler, there is a 40mm memory module height limit which can be raised to 53mm with some fan re-positioning. I would've liked to see Cooler Master implement a similar system to the MasterAir Maker 8 – where the fans could be raised via screw-on brackets to allow use of taller RAM sticks.
Still, the cooler is likely to fit in most systems, but we can't guarantee it'll work with them all. For those who do get the cooler up and running, though, we think you'll find it a great bit of kit from Cooler Master – the MA620P is well worth buying.
UK MSRP is £74.99 for the MA620P. We will post a buy link when we have one.
Pros
Good looking.
Competitive thermal performance.
Pre-installed fans.
Nice and quiet.
Cons
RAM compatibility could be improved.
KitGuru says: The MA620P is a very competent cooler from Cooler Master. With a more sophisticated height adjustment system, it would be pretty much perfect.