Advanced Micro Devices traditionally holds its Financial Day for investors and financial analysts in November, just like Intel Corp. However, it will not host the event this year as it is reshaping its roadmap and reconsiders its goals going forward.
A spokesperson for AMD has confirmed KitGuru that the company will not host its Financial Day this year. Traditionally the chipmaker reveals its roadmap and future plans at the event, but as a result of the fact that it will delay the Financial Day to next year it will not unveil any details concerning its future products other than those it revealed last week.
AMD already delayed its Financial Day event in 2011, when Rory Read became chief executive officer in August and began to reconsider the company's plans and strategy. As a result the company simply had nothing to present in November.
Given that AMD recently appointed Lisa Su on the position of chief executive officer, it is obvious that the company is again reconsidering its roadmap, strategies and product plans. At present, Ms. Su and her new team are shaping AMD's short-term and long-term roadmaps as well as rethinking the future of the company in general.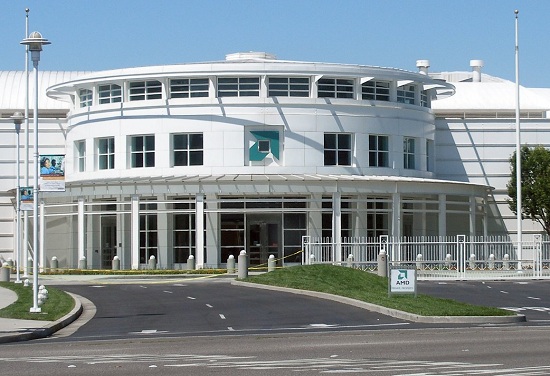 For example, earlier this week it transpired that AMD decided not to introduce any new system-on-chips for tablets next year, but will continue to rely on the code-named Mullins accelerated processing unit for Microsoft Windows-powered slates. Since the company's tablet chips have never been popular, it makes no sense to invest in the segment.
In addition, AMD signed a chipset development agreement with Asmedia Technology this week. While core-logic sets no longer play a key role in PC performance and functionality, they remain a vital piece of PC platform. As a result, the agreement clearly affects the future of AMD and its products.
One of the key things that Dr. Su will have to do is to make AMD profitable again, something that her predecessor Rory Read has not managed to do. Given technical background of Lisa Su, expect her to cease or investments in non-growing low-margin product areas while increasing spending on products that either provide good margins (e.g., high-end graphics processors) or promise to enable stable revenue streams (e.g. SoCs for game consoles).
While the whole picture of the future AMD will be revealed only in the coming months, it is pretty obvious that the company will continue to invest in development of fundamental technologies, including high-performance x86 and ARM cores as well as Radeon graphics processing units. The question is whether AMD will have enough money to design competitive products.
AMD did not reveal when does it plan to hold its Financial Day next year, but it is likely that the company will host an event for financial community in January or February.
AMD did not formally confirm any changes in its 2015 roadmap (which remains confidential).
Discuss on our Facebook page, HERE.
KitGuru Says: In general, Lisa Su will unlikely make radical changes at AMD. The new CEO will not cease development of desktop microprocessors, but will rather try to optimize the company's product line further even despite possible market share losses. In general, the details about the plans are very important, but precise plans is something that AMD simply does not have at the moment.