Advanced Micro Devices on Wednesday introduced its FirePro S9170 accelerator for high-performance computing applications. The new card not only boasts with extreme performance, but is also equipped with 32GB of GDDR5 memory. The product will be available later this quarter at a rather moderate price.
The AMD FirePro S9170 is based on the code-named "Hawaii" graphics processing unit with unlocked double precision performance. The accelerator card delivers 5.24TFLOPS of peak single precision compute performance and up to 2.62TFLOPS of peak double precision performance. The board is equipped with 32GB of GDDR5 memory with 320GB/s bandwidth, the highest amount of memory on a single-GPU accelerator. The card consumes up to 275W of power.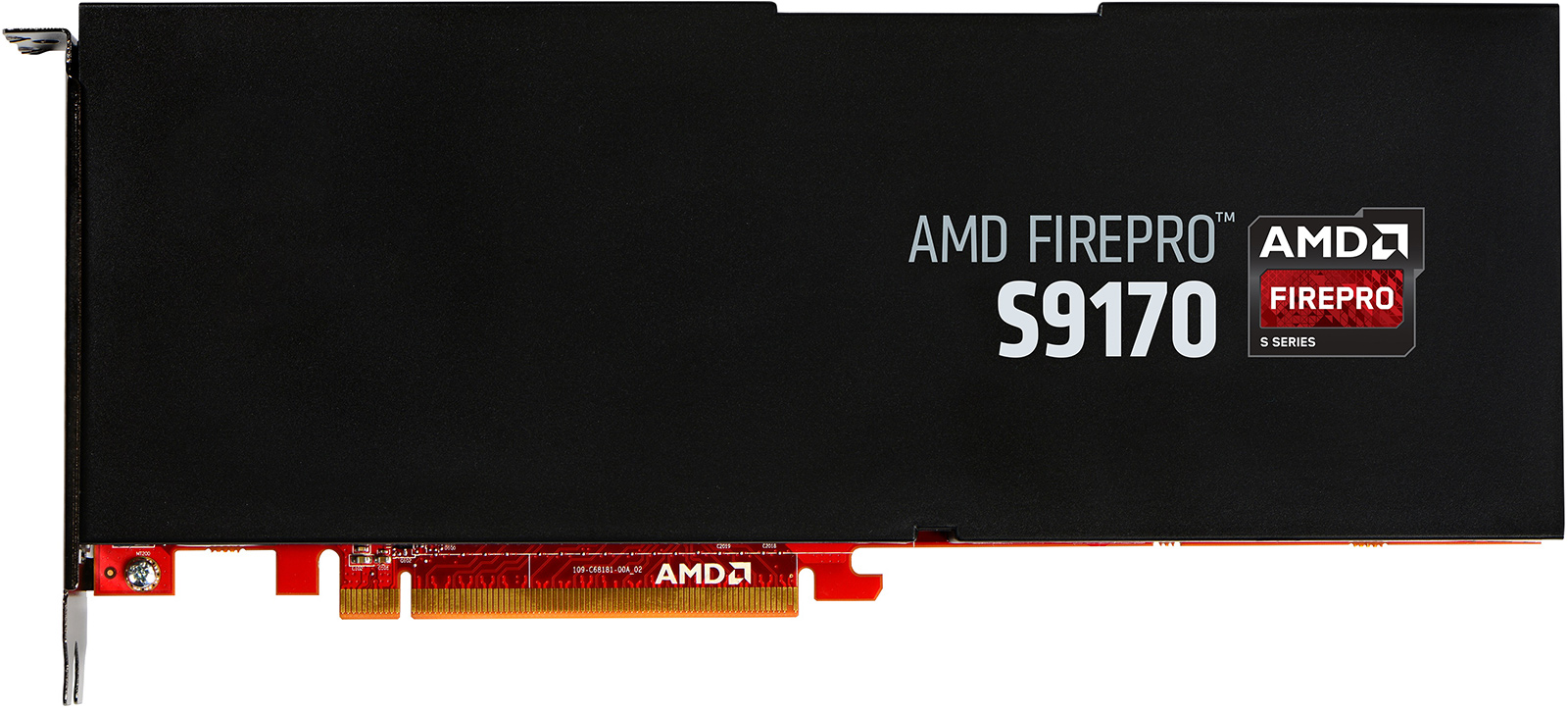 The high-performance computing accelerator is designed for applications that demand maximum performance in workloads that require double-precision computing. In fact, peak FP64 performance of AMD FirePro S9170 is higher than base performance of dual-chip Nvidia Tesla K80 (1.87TFLOPS) and is only slightly lower than peak performance of the competing product (2.91TFLOPS).
The AMD FirePro S9170 card features more memory than any other graphics or HPC accelerator available today. It is highly likely that the card utilizes 32 8Gb GDDR5 memory chips.
Many HPC workloads require not only high compute performance, but also huge amounts of memory as well as extreme memory bandwidth. Thanks to 32GB of onboard memory and 320GB/s bandwidth, the card will be able to solve problems much more efficiently than previous-gen accelerators.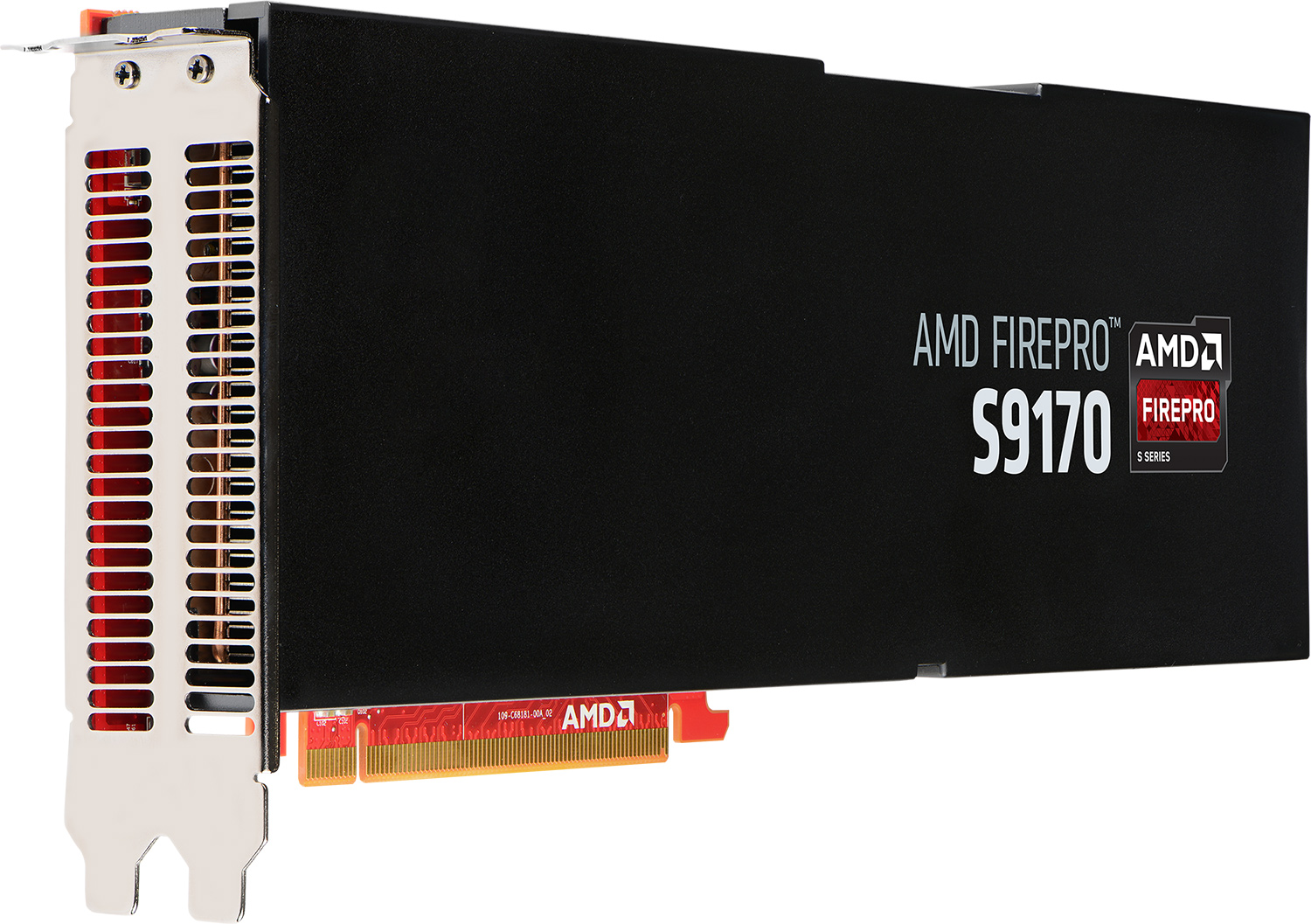 "Today the best GPU for compute just got better with the introduction of the AMD FirePro S9170 server GPU to complement AMD's impressive array of server graphics offerings for high performance compute environments," said Sean Burke, corporate vice president and general manager of AMD professional graphics group. "The AMD FirePro S9170 server GPU can accelerate complex workloads in scientific computing, data analytics, or seismic processing, wielding an industry-leading 32GB of memory. We designed the new offering for supercomputers to achieve massive compute performance while maximizing available power budgets."
The FirePro S9170 HPC accelerator will be available this quarter. The price of the card will be between $3000 and $4000, which is not a lot, considering its extreme performance and capabilities.
Discuss on our Facebook page, HERE.
KitGuru Says: Thanks to the fact that GCN architecture has excellent performance in double precision (FP64) compute operations, AMD manages to create great HPC accelerators. AMD's FirePro accelerators are less popular than Nvidia's Tesla because the latter sports better software support, but when it comes to peak horsepower, AMD's "Hawaii" is unrivalled.