Ubisoft, which faced massive amount of criticism this week because of Assassin's Creed Unity's launch bugs, has issued a statement blaming AMD hardware of poor performance and glitches of the game on PC platforms. The company believes that the AMD-related problems only affect a handful of users and does not comment on issues with other PC hardware configurations as well as with game consoles.
"We are aware that the graphics performance of Assassin's Creed Unity on PC may be adversely affected by certain AMD CPU and GPU configurations," the statement by Ubisoft reads. "This should not affect the vast majority of PC players, but rest assured that AMD and Ubisoft are continuing to work together closely to resolve the issue, and will provide more information as soon as it is available."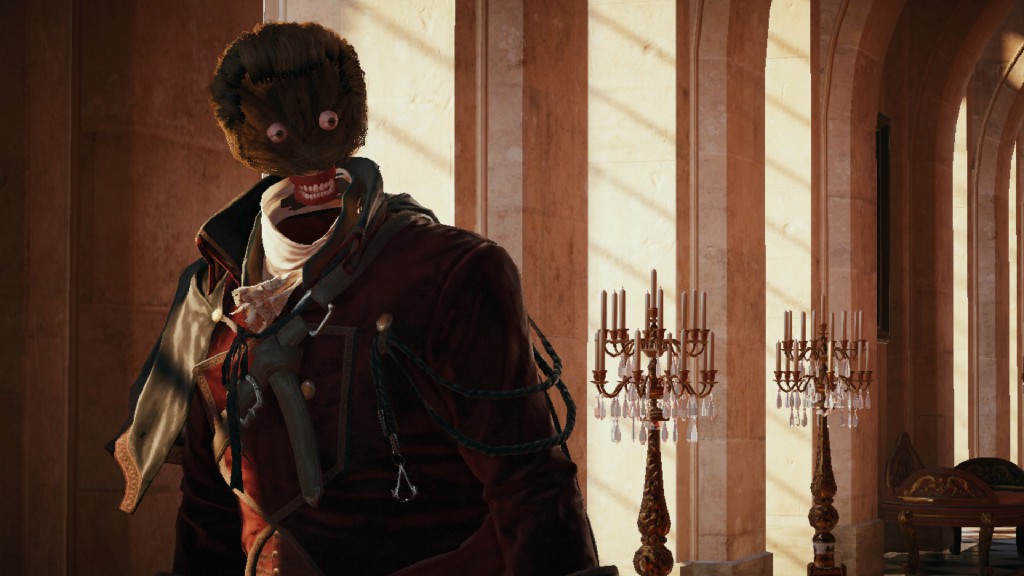 Assassin's Creed Unity on PC. Screenshot from Neogaf forums.
Even though the official statement from Ubisoft implies that Assassin's Creed Unity runs poorly only on personal computers featuring an AMD processor and/or an AMD Radeon graphics card, multiple media reports note performance issues on both Microsoft Xbox One as well as Sony PlayStation 4 game consoles. Multiple reviewers have also revealed that game puts even high-end PC builds powered by eight-core Intel Core i7-5960X "Haswell-E" and Nvidia GeForce GTX 980 graphics cards in multi-GPU SLI mode on the knees in terms of performance.
While bugs in drivers can cause issues with rendering speed, quality of graphics and effects, they are not responsible for many other problems that PC gamers have experienced with Assassin's Creed Unity, such as textures going off and entity glitches.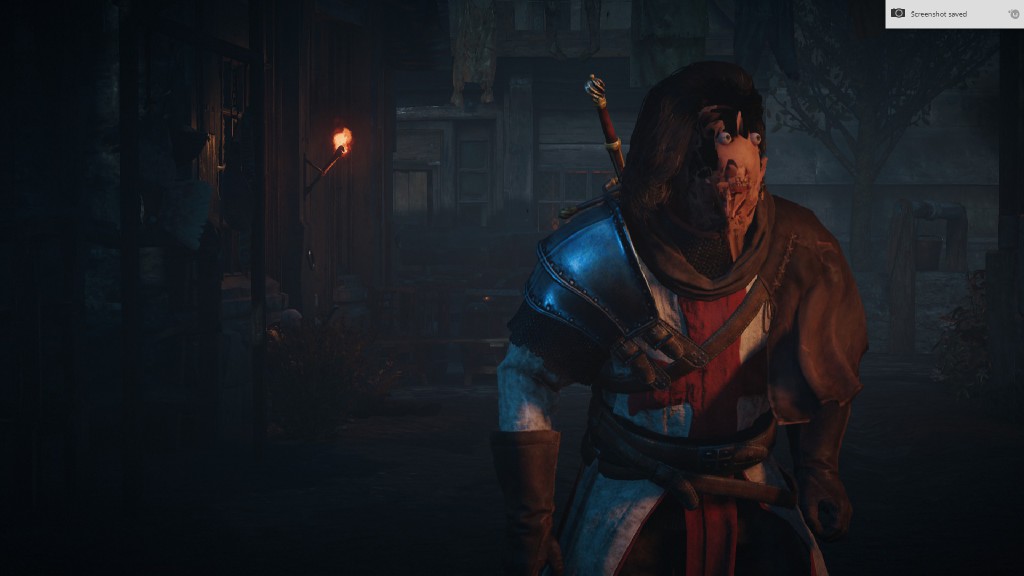 Assassin's Creed Unity on PC. Screenshot from Neogaf forums.
It should be kept in mind that Assassin's Creed Unity is one of the first games to feature hundreds of NPCs [non-player characters] is many scenes, which requires tremendous amount of both CPU and GPU processing horsepower. An unknown engineer (presumably from AMD) explained to Wccftech that ACU suffers from bottlenecks of the current DirectX 11 application programming interface, which means that many problems cannot be solved easily at all.
"The game (in its current state) is issuing approximately 50,000 draw calls on the DirectX 11 API," the engineer said. "Problem is, DX11 is only equipped to handle ~10,000 peak draw calls. What happens after that is a severe bottleneck with most draw calls culled or incorrectly rendered, resulting in texture/NPCs popping all over the place."
While APIs used by Microsoft and Sony for their video game consoles provide a lot of flexibility to game developers, neither PS4 nor XB1 have enough processing power for Assassin's Creed Unity. As a consequence, even console gamers suffer from poor performance.
"On the other hand, consoles have close-to-the-metal access and almost non-existent API overhead, but significantly underpowered hardware which is not able to cope with the stress of the multitude of polygons. Simply put, it's a very very bad port for the PC platform and an unoptimized (some would even go as far as saying, unfinished) title on the consoles."
Regrettably, Ubisoft has not spent enough time optimizing its title even for powerful personal computers to demonstrate the potential of a next-generation game that features a number of open-world related things that have never been implemented before.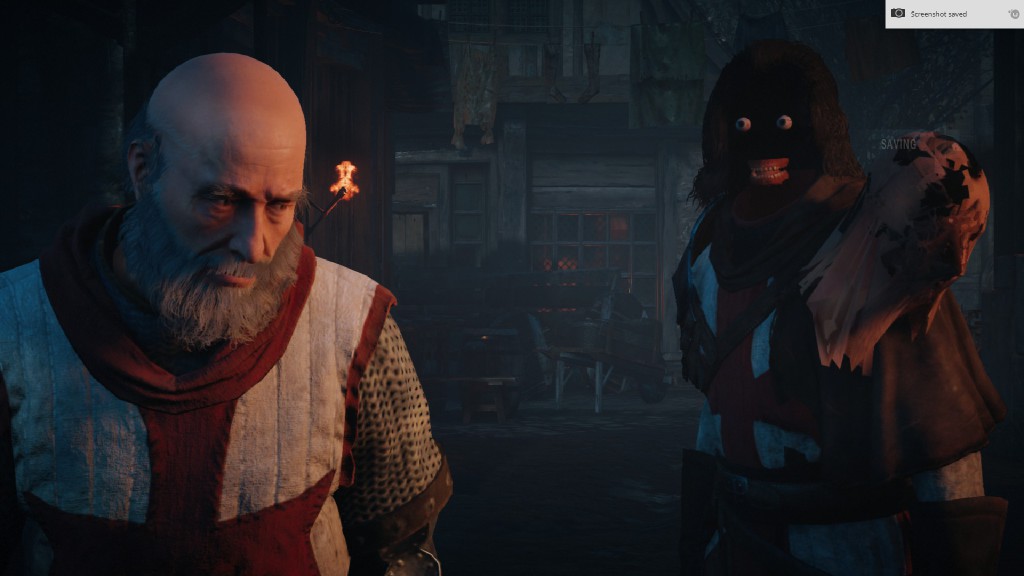 Assassin's Creed Unity on PC. Screenshot from Neogaf forums.
Discuss on our Facebook page, HERE.
KitGuru Says: Blaming an independent hardware vendor for poor performance and glitches is not a good thing in the first place. However, Ubisoft made it even worse by saying that only a minority of PC configurations are affected, implying that everything is good with the ACU in general. The reasons why Ubisoft does not want to admit obvious things are not completely clear. Perhaps, the company is afraid that once it admits all the issues, many gamers will demand a refund, which will enrage the investors.