The Video Electronics Standards Association (VESA) on Monday published the Embedded DisplayPort (eDP) standard version 1.4a. The new standard allows to build ultra-high-definition panels for embedded applications with up to 8K*4K (7680*4320) resolutions. The new eDP 1.4a standard also supports AdaptiveSync technology.
The eDP v1.4a standard leverages the VESA DisplayPort (DP) standard v1.3, published in September 2014, as a base specification. The new audio/video technology increases maximum link bandwidth to 32.4Gb/s, with each of four lanes running at a link rate of 8.1Gb/s/lane. The increased bandwidth enables higher resolution displays, without the use of compression, which will be useful for next-generation laptop computers with UHD screens. The latest embedded DisplayPort 1.4a standard also adds support for the 4:2:0 pixel structure, a video format commonly used on consumer digital television interfaces, which enables support for future 8K*4K (7680*4320) displays. Finally, DisplayPort 1.4a supports HDCP 2.2 and HDMI 2.0 with CEC (Consumer Electronics Control), which will allow to watch content that requires new-gen HDCP copyright protection technology.
An entirely new feature in the eDP v1.4a is "Multi-SST Operation," or MSO, which supports a new type of display architecture is called "Segmented Panel Display." Segmented Panel Display is designed to enable thinner, lighter and lower-cost panels that use less power. MSO allows the four high-speed eDP data lanes within the eDP interface to be divided up between either two or four independent panel segments. For lower resolutions, two lanes can be utilized to support two panel segments. This panel segmentation enables a higher level of integration on high-resolution displays; each segment can contain a separate timing controller with integrated source drivers.
"The Multi-SST Architecture enables greater design flexibility and power savings in new LCD panel technologies for embedded high resolution displays," said Bong-Hyun You, vice president of Samsung Display. "Samsung proposed this feature in order to permit panel makers to make even broader usage of the eDP interface in advanced panels, as well as reduce panel thickness, reduce power draw, and reduce cost."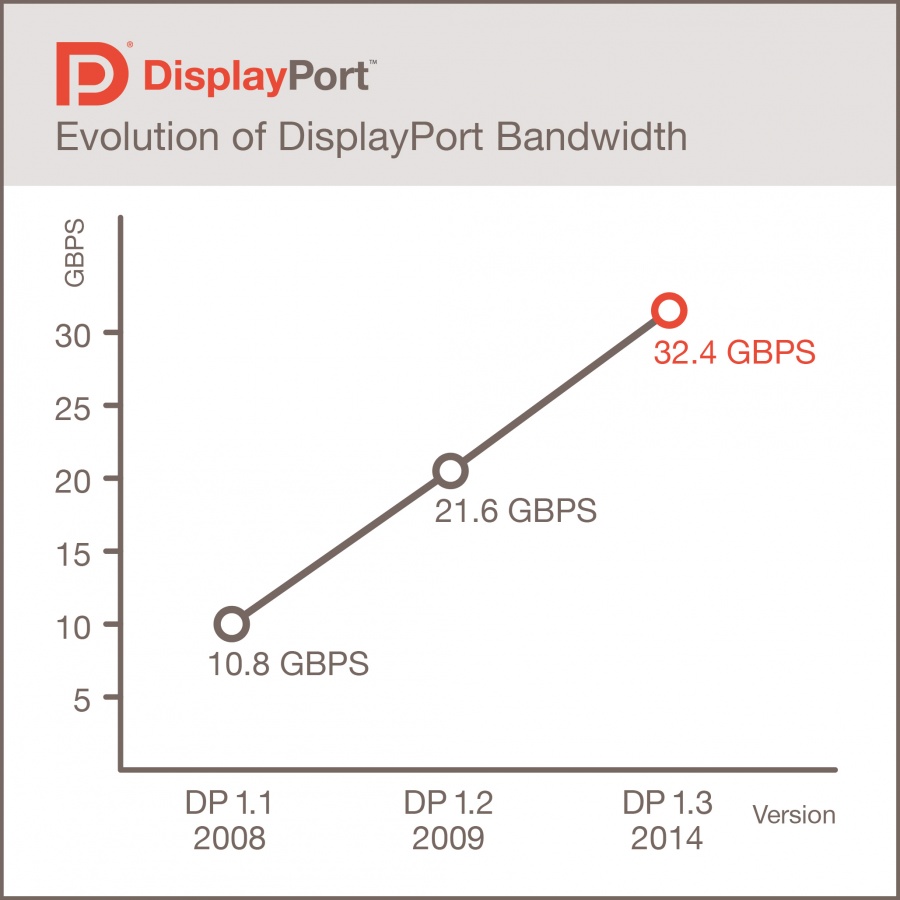 eDP 1.4a also features refined Panel Self Refresh (PSR) technology that was introduced in the eDP 1.4. The update version allows graphics adapters to update only the portion of the display that has changed since the video frame update, further saving system power.
It is anticipated that eDP 1.4a will be used within systems by 2016.
Discuss on our Facebook page, HERE.
KitGuru Says: At present very few notebooks feature 4K UHD displays. It will be very interesting to see how many notebooks will feature 4K UHD screens in 2016.