It seems that GPU shipments are set to fall in the second half of this year, as demand from miners is finally beginning to weaken. Nvidia in particular might be suffering as a result, as the company has reportedly over ordered Pascal GPUs, leaving the Green Team with a bunch of leftover chips to try and sell. Unfortunately, this could have a knock-on effect for Nvidia's roadmap, potentially delaying plans to launch next-gen graphics cards for gaming.
The GPU mining sector has seen a significant drop in demand from April 2017 until March 2018, as a result of cryptocurrency such as Bitcoin falling in value from $20,000 during December down to under $7,000 in recent months. DigiTimes also states that government interference from China, South Korea, the US and parts of Europe have played a part in the downturn, as officials try to clamp down on market manipulation.
Inventories of Taiwanese graphics card manufacturers have since increased significantly, as companies shift their target from miners to gamers once again. This has been reflected in some recent price cuts, however retailers are maintaining an approximate 20 percent inflation over MSRP, twice that of early 2017.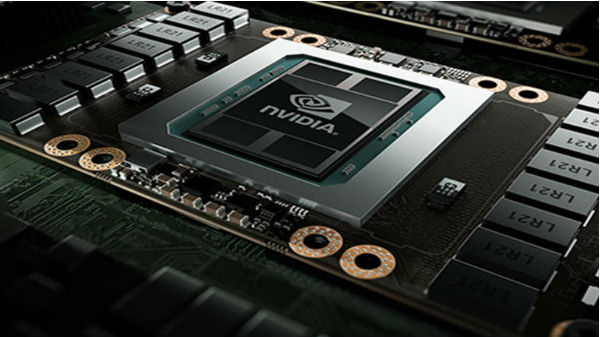 Despite the shift to gamers, Nvidia now has an overabundance of Pascal graphics cards on its hands thanks to grossly overestimating the longevity of GPU mining demand, according to GamersNexus. It's possible that this could stunted the Green Team's roadmap, as the company has withdrawn from its planned Hot Chips 30 presentation in August detailing its "next-gen GPU".
The event organisers at Hot Chips have since redacted any mention of Nvidia's next-generation GPU within the press release and time table, with Intel's new "High Performance Graphics solutions" now acting as the opening. Nvidia's presence within the event hasn't gone entirely, with the company appearing multiple times sans new architecture.
Reports are still conflicting as to when Nvidia's new chips, presumably based on its Turing architecture, will hit the market. Some claim that the company is still on track for a limited launch in September followed by volume in the fourth quarter 2018, while Nvidia's next-gen presentation disappearing from Hot Chips suggests that the company might just be eking out Pascal a little more. Either way, it's worth taking information on the Green Team's roadmap with a lot of salt.
KitGuru Says: After all of Nvidia's talk about prioritising gamers, it's logical that the company would wait for further price stabilisation to push out a new generation, ensuring the new cards reach their intended audience. Still, the company has to figure out what to do with all of those Pascal chips as they approach end of sale.