Last night we saw the official launch of 3DMark's new ray tracing benchmark – Port Royal. This is a 2560×1440 benchmark and is the world's first 'dedicated real-time ray tracing benchmark for gamers' according to UL, the parent company of 3DMark. For your reference, we have benchmarked the RTX 2060, 2070, 2080 and 2080 Ti with Port Royal to give you an idea of the scores we can expect from the new test. 
For these benchmarks, we used our dedicated GPU test rig from Overclockers UK. We tested the RTX 2060 Founders Edition, the Gigabyte Aorus RTX 2070 Xtreme, the RTX 2080 Founders Edition, and then the RTX 2080 Ti Founders Edition. All tests were conducted with the 417.54 driver, supplied to press ahead of the RTX 2060 launch.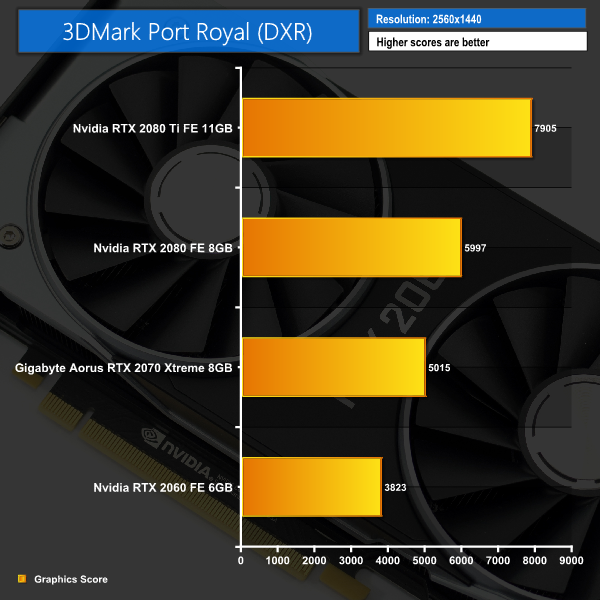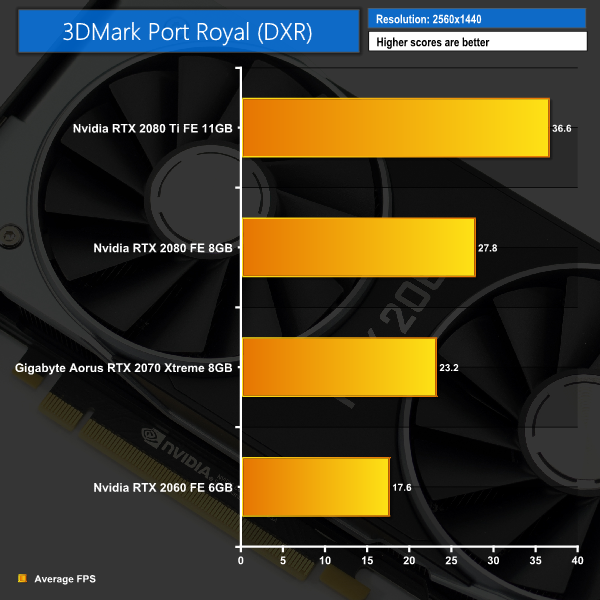 KitGuru says: It's a new benchmark from 3DMark and I have to say, that always makes me a little excited! We will be using Port Royal in our graphics card reviews going forward, so keep an eye out for that to see how upcoming cards fare with the new benchmark.