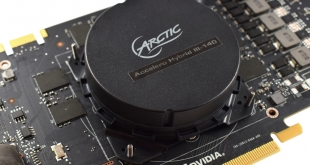 Last updated on January 24th, 2017 at 05:03 am
Many graphics card manufacturers now sell 'hybrid' cards – cards which make use of a closed loop cooler as well as a traditional blower-style fan. Rather than shelling out the extra cash for one of those cards, however, Arctic think you should buy their Accelero Hybrid III-140 kit. It is designed to offer the same hybrid experience, but can cater to a much wider array of graphics cards.
In layman's terms, the Arctic Accelero Hybrid III-140 is essentially an AIO cooler, but for your graphics card. It uses a 140mm radiator to cool the GPU core, while it also provides a dedicated VRM heatsink and 80mm fan to provide active cooling for the VRMs and MOSFETs. While there are different models for different graphics cards, as well as a 'generic' kit for those with cards which are not specifically supported, today's review is of the 980 Ti model, priced at around the £100 mark.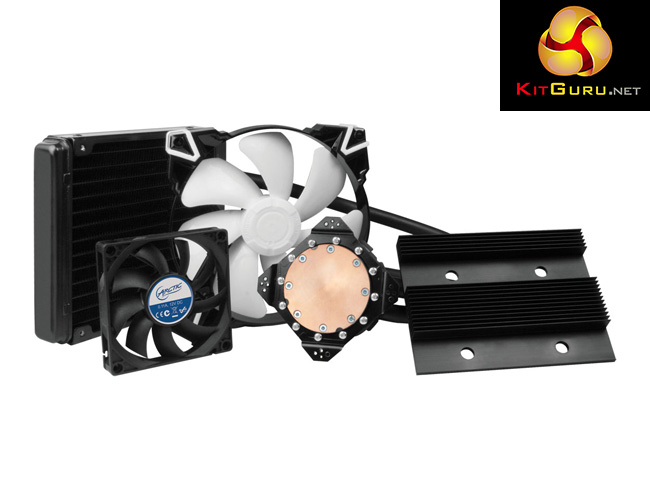 Specifications
Dimensions
Radiator (no fan): 170 × 140 × 27 mm (L × W × H), weight: 649 g
Heatsink: 70 x 70 x 28 mm (L × W × H)
140 mm fan: 140 x 140 x 25 mm (L × W × H), weight: 147 g
80 mm fan: 80 x 80 x 15 mm (L × W × H), weight: 52.5 g
Backplate: 91 x 120 x 12 mm (L × W × H), weight: 125 g
General
Max. Cooling capacity: 300 Watt
Noise Level: 0.3 Sone (~ 22-23 dBA)
Connection: 4-Pin (pump), PWM (140s-fan)
Material: Aluminum (radiator), copper (Cold Plate), EPDM (hoses)
Compatibility: NVIDIA GTX 980 Ti, GTX 1070/1080, Titan X