While the GTX 1080 Ti was of course the main announcement from Nvidia's event yesterday, we were also briefed on a few other announcements throughout the day that you might have missed. Here we give you the low-down on some of the highlight announcements stretching beyond the GTX 1080Ti.

In-case you missed our initial coverage of the GTX 1080Ti launch, you can find all of the details on that over HERE. This article is all about the other key announcements you might have missed.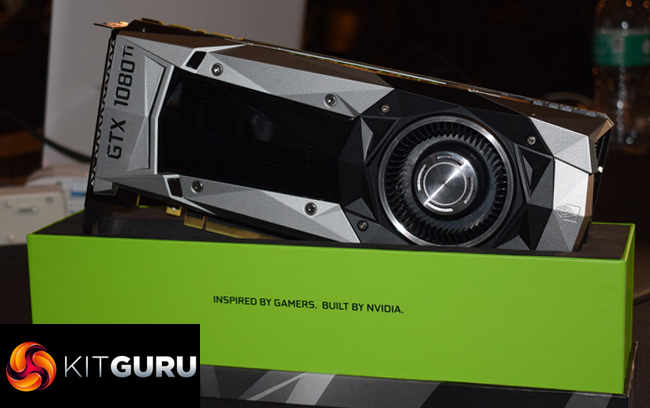 Let's start with the GTX 1080 – Jen-Hsun of Nvidia announced a $100 price-cut for the GTX 1080. This will certainly please those looking for a high-performance card but whose wallets can't quite stretch to meet the $699 1080 Ti price-tag. You can read our full review of the GTX 1080 over HERE.
Next up, this announcement concerns the GTX 1080 and GTX 1060 cards – Nvidia have announced that both these cards will be getting a new, overclocked SKU. Essentially, with the GTX 1080 Ti, Nvidia is using 'next-gen', faster GDDR5X memory from Micron. However, they also want to make sure the GTX 1080 and 1060 benefit from the memory improvements, too. This means there will now be a 1080 model with 11Gbps GDDR5X memory (1Gbps faster than the original model), while there will also be a 1060 6GB SKU with 9Gbps GDDR5 memory, another 1Gbps increase over the original.
The next announcement will be good news for those who like to record their gameplay – Shadowplay is getting a new 'highlights' feature. Essentially, where devs support it, Shadowplay will now be able to recognise key moments in a game – for example, a double or triple-kill. Shadowplay then automatically saves these key moments as 'highlights' – which you can edit and upload to your favourite social media, all while staying in-game. This new feature will debut in LawBreakers, a 5v5 FPS from Boss Key Productions. For a quick example of this feature, check out the video above!
Lastly, I want to touch on Ansel – Nvidia's technology which allows you to capture beautiful in-game photos in high-detail. Nvidia announced that they are making Ansel available to all developers via a public SDK library – meaning developers can now implement the feature into their game without having to partner with Nvidia to do so. Given there have been 200,000 Ansel photos taken in The Witcher 3 alone, Ansel looks set to continue being a popular feature in many games to come.
KitGuru says: These are just a few key but smaller announcements that you might have missed from the GTX 1080 Ti launch last night. Let us know what you think in the comments!