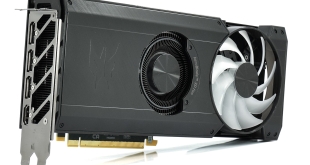 You may have read my launch-day reviews of Intel's Arc A750 and A770 graphics cards, where I praised the potential of Intel's hardware, but also noted a number of significant issues on the driver side. Well, Intel has been hard at work and is claiming some serious improvements with its newest drivers, so it is time to put that to the test today, where we'll also be analysing Acer's Predator BiFrost A770 custom card.
Watch video via Vimeo (below) or over on YouTube at 2160p HERE
Timestamps
00:00 Intro
00:59 Test setup
02:55 Performance testing
07:34 12-game Average results
09:48 A look at the Acer Predator BiFrost A770
12:08 Thermals and acoustics
13:42 Power and FPS vs LE
14:28 Closing Thoughts
In order to analyse the difference made by Intel's newest drivers, we tested both the A750 and A770 using the 3491 driver from back in October, as well as with the 4123 driver released in February. This gives us two data points per Arc GPU, so we can see exactly how things have changed in the last few months. Testing 12 games in total, we also include comparisons against the RX 6600 XT and RTX 3060.
Later in this article, we take a closer look at the Acer Predator BiFrost A770 custom card and compare its performance, thermals and more against Intel's own Limited Edition model.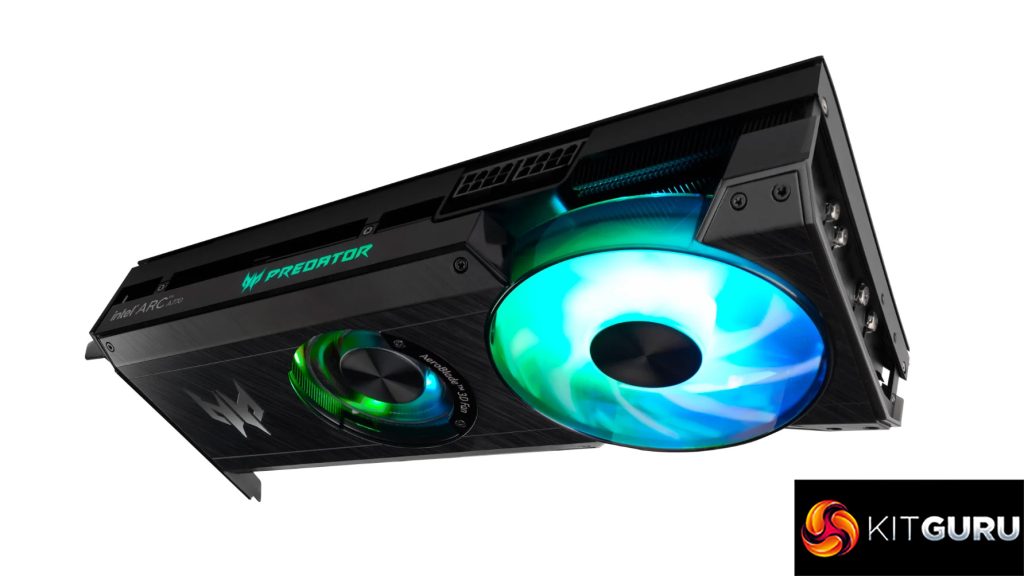 We've taken a look at the Xe HPG architecture in the past, but to remind ourselves of what we are looking at today, above we can see a comparison of the core spec of the A750 and A770. Both SKUs are built on Intel's ACM-G10 silicon, but the A750 is shaved down slightly. The full die offers 32 Xe cores for the A770 however, where each core offers 16 vector engines, with each vector engine housing 8 FP32 ALUs, for a grand total of 4096.
Each Xe core is accompanied by a Ray Tracing Unit, while we also find 224 TMUs and 112 ROPs. A 256-bit memory interface is used for both A750 and A770, but 16Gbps GDDR6 memory is used for the A750, giving total memory bandwidth of 512 GB/s. Intel also rates the A770 for 2100MHz graphics clock, and 225W total board power.
Be sure to check out our sponsors store EKWB here