For our first look at a custom RTX 3070 graphics card, it is hard not to be impressed with MSI's RTX 3070 Gaming X Trio.
Starting first with its gaming performance, MSI has upped the clocks by 105MHz compared to the RTX 3070 Founders Edition, and that results in a small boost to overall frame rate. Not a whole lot to be sure, but the MSI card is on average 2% faster at 1440p, and 3% faster at 4K. Crucially, that also means MSI's offering is 1% faster on average when compared to the RTX 2080 Ti Founders Edition.
I'd still see this as a 1440p card, though. While it will average around 60FPS when playing at 4K in several of the games we tested, it's not an always-locked 60FPS and more demanding titles will see the 1% lows drop into the 30s and 40s at 2160p. If you want 4K/60 gameplay, RTX 3080 is your best bet (for now, at least), but RTX 3070 is still an excellent card for high refresh rate QHD gaming.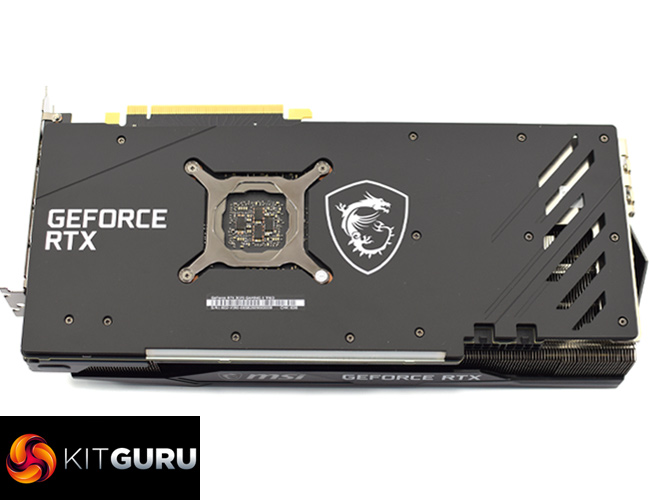 In terms of MSI's cooler and the card itself, the company has clearly gone for a 'bigger is better' approach – this 3070 Gaming X Trio is actually the same size as the RTX 3080 and RTX 3090 Gaming X Trio cards, despite the power being significantly lower. Still, that means thermal and acoustic performance is top drawer, as the GPU didn't exceed 62C during our testing, while the fans are effectively inaudible once installed in a case.
You could argue it is a shame to see such a large graphics card when the Founders Edition is so small, but I can't really complain when looking at the end result. Of course, depending on what sort of chassis you have, it could be a factor for some, but that is really down to personal preference and your use-case for the graphics card.
As for power draw, this is one area where the Founders Edition has the upper hand – MSI's card is just not quite as efficient, due to its 10% increase in power draw but just 3% extra gaming performance to show for it. This is hardly a big deal but it is worth noting.
The only other area to touch on is manual overclocking, where we saw gains of between 8-11% once our overclock was dialled it. So far, of the two RTX 3070 cards we have tested, it certainly seems this GPU does overclock better than the RTX 3080 or RTX 3090.
As to whether or not you should buy the MSI RTX 3070 Gaming X Trio, it's currently in a bit of an awkward spot. The card itself is truly excellent in an objective sense, but AMD's new RDNA 2-based GPUs have just been announced, and hopefully we won't have to wait long for reviews to come out. Once they are, we will have a better idea of how the land lies.
That's not to say this isn't a good card – it's quite the opposite, as this is a fantastic RTX 3070. We just don't yet know how RTX 3070 itself will stack up against RX 6000 until reviews are out.

In the meanwhile, we have been told the MSRP for this card is £539.99, and it is currently available to pre-order from Overclockers UK HERE.
Discuss on our Facebook page HERE.
Pros
GPU temperature peaked at just 62C.
Very, very quiet.
Slightly faster than the Founders Edition.
Overclocked well.
Colour-neutral design.
Cons
Slightly less efficient than the Founders Edition.
RX 6000 comes out next month.
KitGuru says: The Gaming X Trio is a fantastic RTX 3070 card. We'll just have to wait and see how it compares to AMD's RX 6000 series.