We measure system-wide power draw from the wall while running the 3DMark Time Spy stress test for 30 minutes.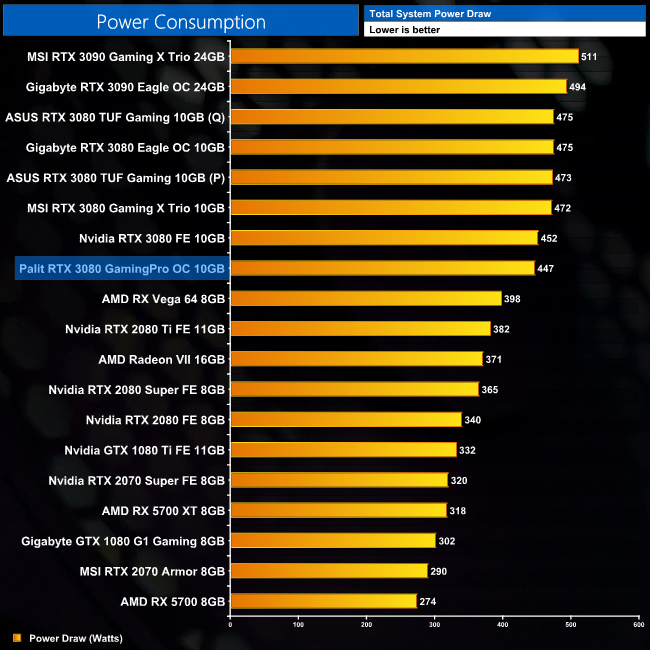 System wide power draw is fractionally lower than the RTX 3080 Founders Edition, that is perhaps a little surprising but there isn't a lot in it.
We also use GPU-Z to measure Board Power (graphics card-only power draw). This is currently only available for Nvidia cards, which is why we have excluded AMD results from the chart. Aside from the fact this is software-based reporting, and not a hardware measurement of the PCIe power cables and PCIe slot (for that we'd need something like PCAT), this should provide us more accurate data to work with as it is measuring only the GPU power, and not total system power which is a fundamentally imprecise measurement.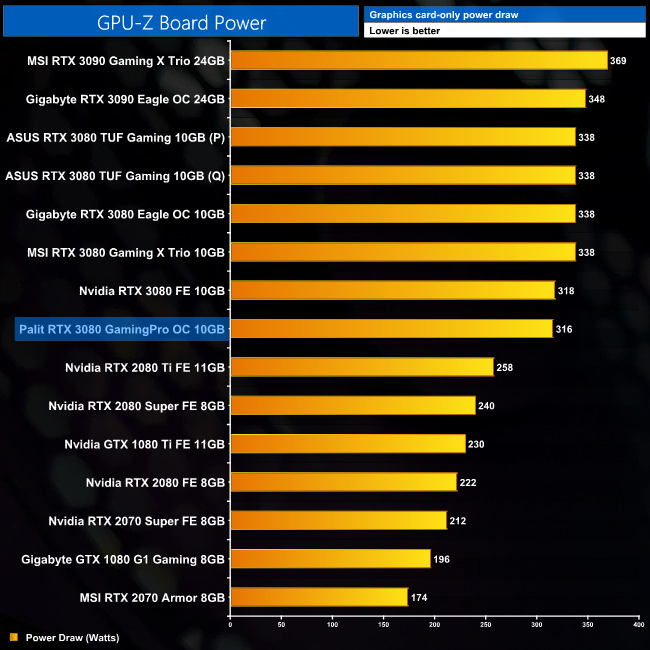 Despite both the GamingPro OC and the Founders having a 320W power target, the GamingPro OC came in just shy of that, averaging 316W based on the GPU-Z Board Power metric.