Watch Dogs: Legion is a 2020 action-adventure game published by Ubisoft and developed by its Toronto studio. It is the third instalment in the Watch Dogs series, and the sequel to 2016's Watch Dogs 2. Legion was released on October 29, 2020 for Microsoft Windows, PlayStation 4, Xbox One, and Stadia. (Wikipedia).
Engine: Disrupt. We test using the Ultra preset, DX12 API.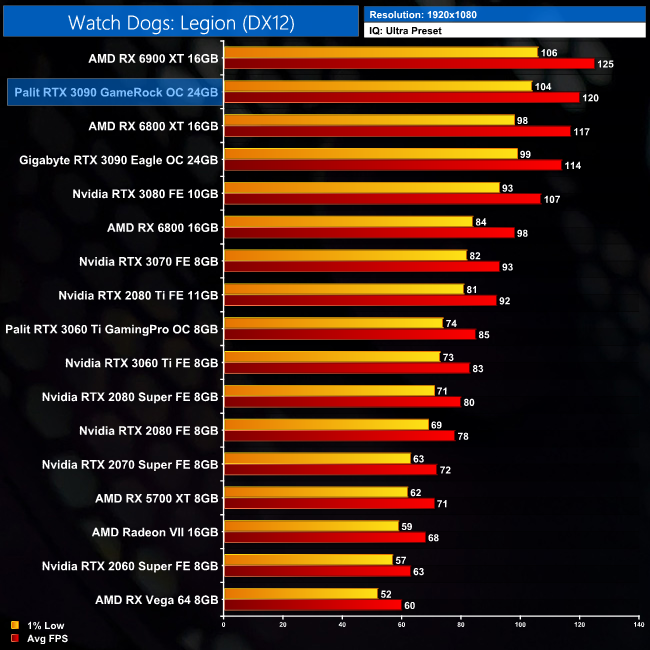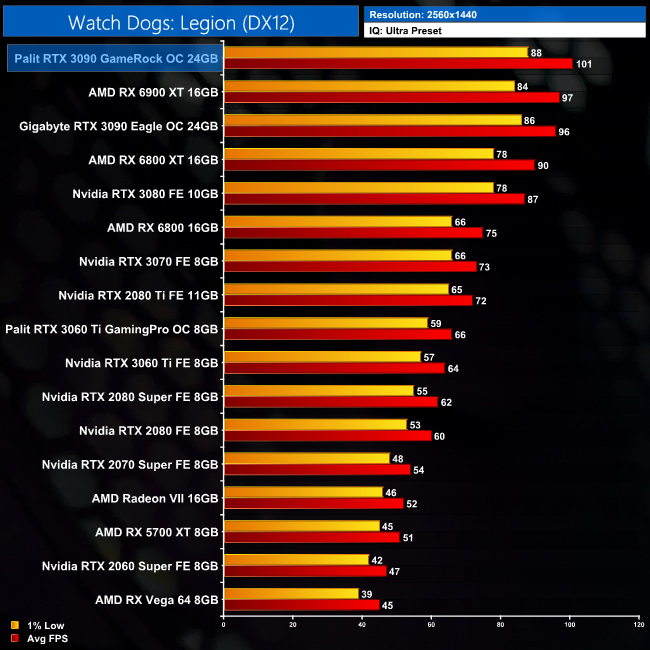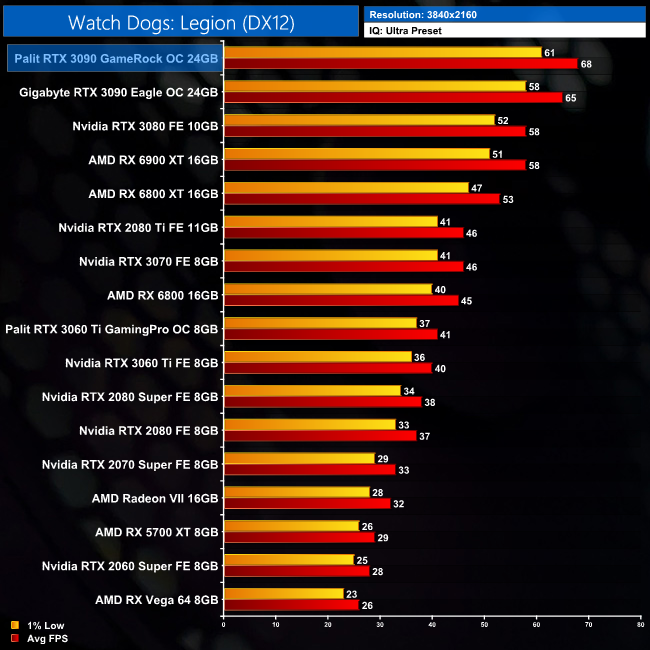 Lastly, Watch Dogs: Legion is more sensitive to clock speed based on our testing, with a solid 5% gain for the GameRock OC compared to the Eagle OC when testing at 4K.