Gears 5 is a third-person shooter video game developed by The Coalition and published by Xbox Game Studios for Xbox One, Microsoft Windows and Xbox Series X. It is the fifth installment of the Gears of War series and the sequel to Gears of War 4. The ultimate edition was released on September 6, 2019, while the standard edition of the game was released worldwide on September 10, 2019. (Wikipedia).
Engine: Unreal Engine 4. We test using the Ultra preset, with Best Animation Quality (instead of Auto), DX12 API.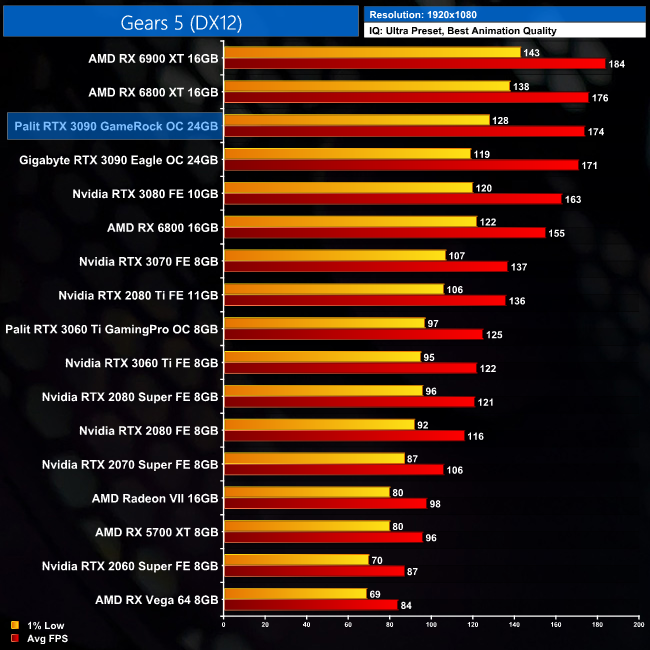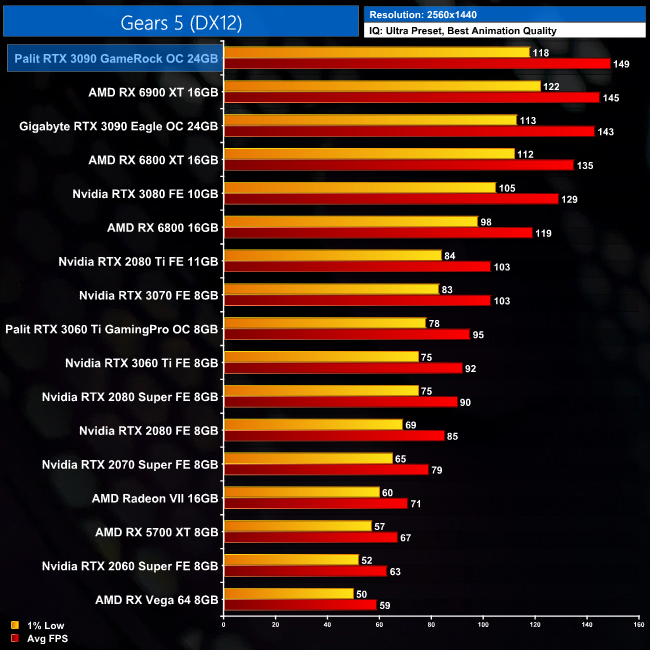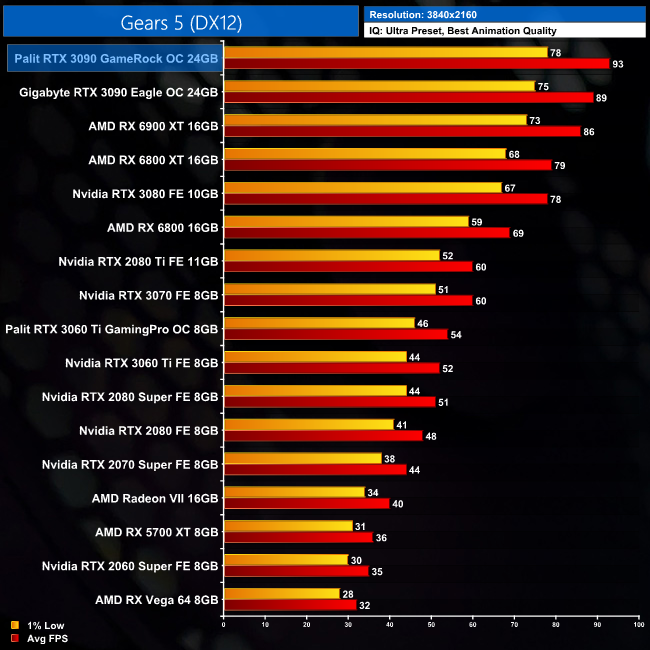 Gears 5 shows more of an improvement for the GameRock OC, as it once more delivered an extra 4% boost to frame rates, when compared to the RTX 3090 Eagle OC. It is also 8% faster than the RX 6900 XT.