While the Nvidia RTX 3060 graphics card was announced during CES 2021 last week, the full specifications for the new GPU were not detailed. Fortunately this week, board partners are beginning to confirm key specs for the graphics card as custom-cooled solutions are being prepared.
During the RTX 3060 announcement, Nvidia only confirmed that the new graphics card will feature 3584 CUDA cores on its GPU, as well as a base clock of 1.32GHz and boost up to 1.78GHz, paired with 12GB of GDDR6 memory across a 192-bit memory bus. Given that it comes with 3584 CUDA cores, it was easy to conclude the number of SMs (28), RT cores (28), and Tensor cores (112).
Fortunately, some AiB partners detailed a bit more about the upcoming graphics card, sharing the exact operating GPU and memory clocks, which will be 1320/1777MHz and 15Gbps, respectively. Other important bits of information were shared by Galax, which confirmed that the RTX 3060 will employ the GA106-300 GPU, and Gainward, listing the process technology as 8nm.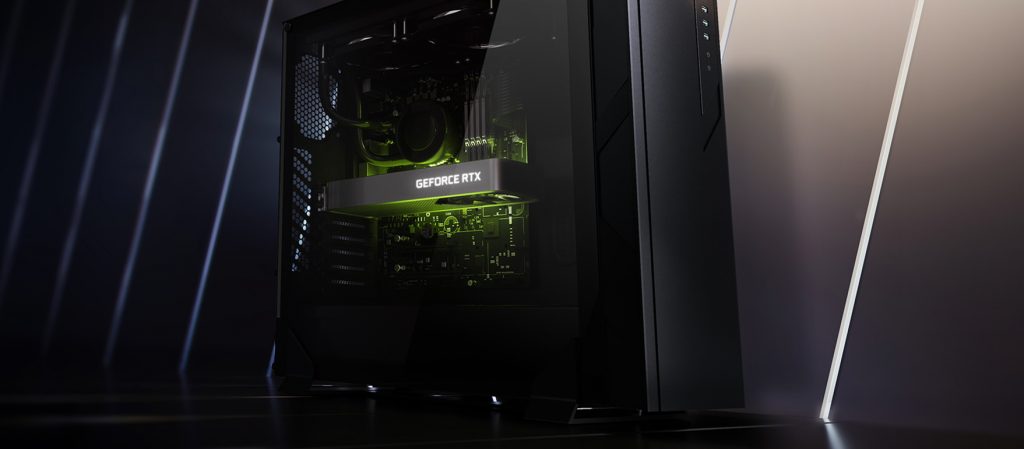 Although most AIB partners listed the memory clock as 15Gbps, PNY has its RTX 3060 graphics card product pages showing an operating clock of 14Gbps. Most AiB partners have the memory clock listed at 15Gbps, so PNY's product page might be a typo.
Another important thing left to confirm is if Nvidia will release a Founders Edition of the RTX 3060. As noted by the team at VideoCardz, the RTX 3060 teaser shows some kind of reference board design that's also shown on the official product page. However, the slides didn't include any image of the reference board, hinting that the RTX 3060 might be an AiB-only launch.
The Nvidia RTX 3060 will be available in late February, with an MSRP of $329.
KitGuru says: What do you think about the RTX 3060 graphics card? Would you prefer if Nvidia had chosen the GA104 GPU for the RTX 3060 at the cost of increasing the card's MSRP?