With the advent of digital dashboards, heads up displays, advanced telematics and improved in-car entertainment systems, as a bit of a hardware nerd, you have to wonder, what's powering all of it? If your car makes any use of those sorts of systems, it could very well be GPU giant Nvidia.
Over the past few years, Nvidia has begun to work together closely with a lot of car manufacturers to implement its line of Tegra processors to their dashboards, heads up displays and touch screens, giving them not only fast and powerful graphical capabilities,but through a specific implementation, making them simple to upgrade in the future.
We recently spoke with Nvidia's senior director of Automotive, Danny Shapiro, about Nvidia's current car based projects and what it has planned for the future. He told us how Nvidia technology can be found in the Tesla Model S, the entire current lineup of Audis, BMW's i3 and i8 electric cars, the new Mini Cooper S and the Rolls Royce Wraith. In total, there's around six million cars around the world sporting Nvidia GPUs.
Shapiro went on to explain that one of the big developments Nvidia has been working on, is making in-car technology easier to replace and therefore more modern hardware can be implemented late in the car design process, which can often take years and is the reason even cars in the late 00's were still being fitted with CD Players.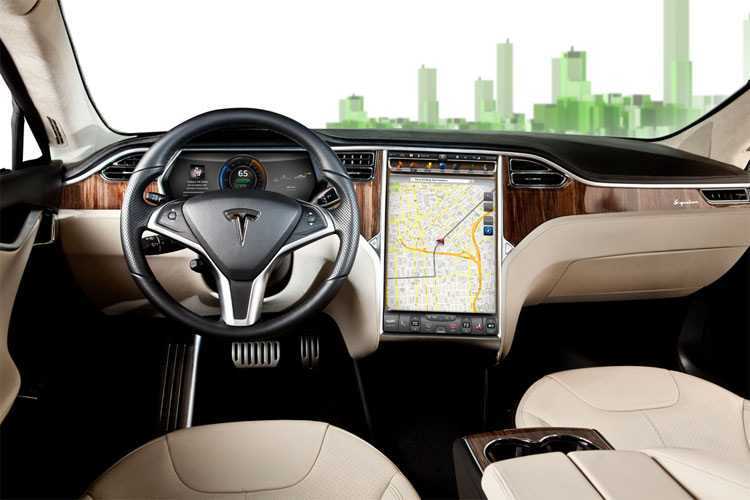 The 17″ display in the Tesla Model S is powered by the Tegra 3 processor
"In the current state of development, in-car infotainment systems will still be a step behind the latest processor technology available due to the time it takes for testing and preparation for manufacturing in the auto industry," he said. "But, that timeframe is getting much smaller. For instance, working with Audi, we have helped reduce the hardware update cycle from about 5-6 years to now 2 years with their modular infotainment platform that uses the Tegra Visual Computing Module (VCM)."
Because a lot of Nvidia's Tegra line is designed to be backwards compatible with older software, Tesla was also able to implement the new Tegra 3 before releasing its Model S, which has previously been designed with the Tegra 2 in mind. These regular updates are also a boon for those worried about security, as it allows Nvidia to more easily respond to any privacy or bugs in the software. Internet connected vehicles will also allow for patching, which is another potential problem solver.
While Nvidia might be most well known for its GPU developments, when asked if Shapiro saw that side of the industry declining, he said that Nvidia wanted to continue pushing graphics performance forward, but that it might not be in the typical desktop guise. In-fact, as he explained it: "automotive is the fastest growing business at NVIDIA."
Considering the recent push for in-car entertainment by the likes of Google and Apple, I asked Mr Shapiro whether Nvidia had any plans to implement even more GPU performance in cars, potentially then streaming it to Nvidia Shield devices for passengers to play on. He didn't commit to a yes or no, answer but did at least cop to it being technically possible:
"Our latest Tegra mobile processor, the K1, shares the Kepler GPU architecture that is used in our high-performance computing applications, therefore it is a scaled down version of a 'supercomputer.' While streaming content into the car is dependent on the internet connectivity capability in the car, it is definitely possible that games and other content could be streamed in high-resolution for rear-seat entertainment."
He did however see a future where the cloud was far more integrated into vehicles, with "hybrid systems that will work seamlessly exchanging information with the cloud and presenting it to the driver in an intuitive user interface."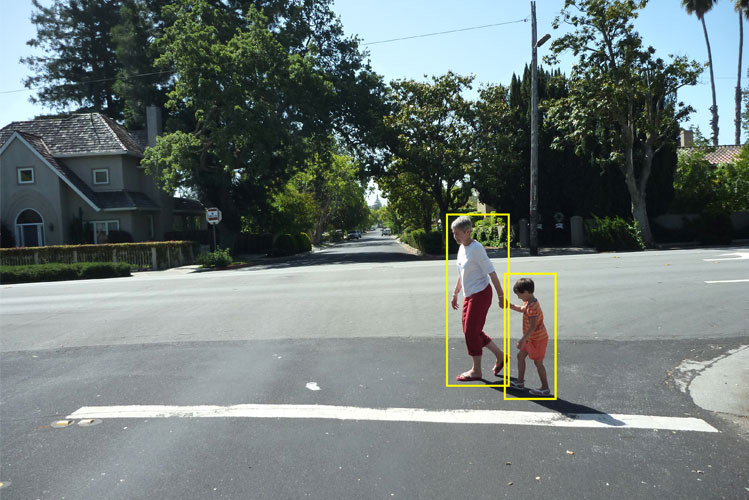 But Nvidia isn't restricting itself to entertainment purposes, it's also working on improving car safety. The power in its new Tegra K1 processors is allowing it to implement new automated features for drivers and is currently being co-developed by Audi. It's set to become available in the next five years.
"The Tegra K1 provides image processing of all the data that the Audi system is gathering through sensors including cameras, radar and lasers. This data gets processed in real-time giving the car a level of intelligence to assist drivers in certain situations like traffic jams or parking. The result is that the car will drive itself in stop-and-go traffic so the driver can stay more relaxed."
KitGuru Says: Who would have thought that the day woudl come when Nvidia's biggest growth sector would be cars? I suppose you could say the same for Google too.