3DMark Fire Strike is a showcase DirectX 11 benchmark designed for today's high-performance gaming PCs. It is our [FutureMark's] most ambitious and technical benchmark ever, featuring real-time graphics rendered with detail and complexity far beyond what is found in other benchmarks and games today.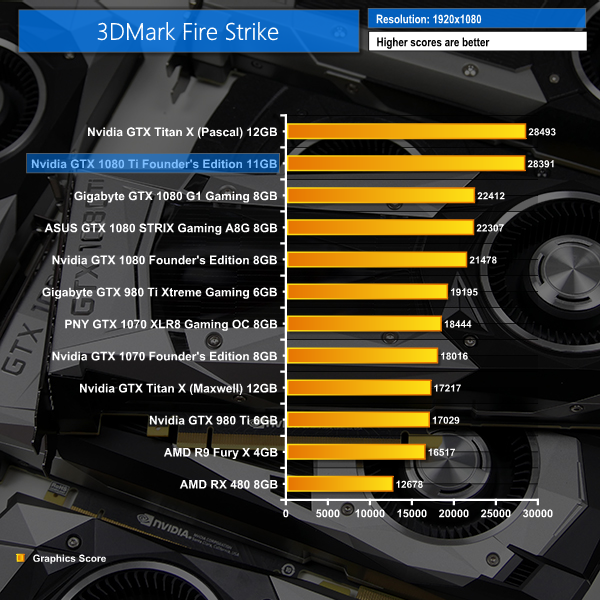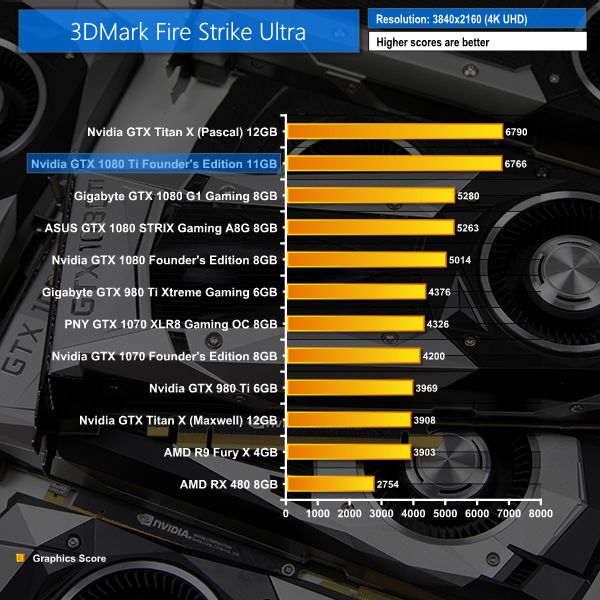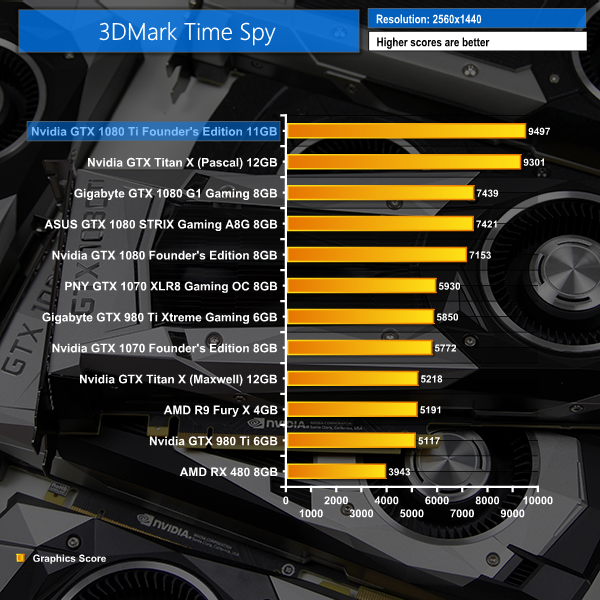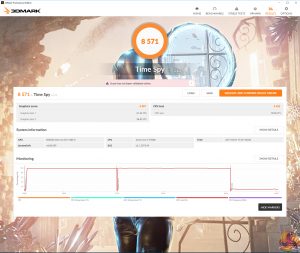 The GTX 1080 Ti Founder's Edition makes a solid start in the FutureMark benchmarks. 3DMark's Fire Strike tests place the new GP102-powered card slightly behind the Titan X Pascal due to the reduction in GPU on-chip components. Time Spy, however, shows preference for the higher clock speed of the GTX 1080 Ti and sees it sat at the top of the chart.
A performance increase of 32% in Fire Strike is obtained by going from GTX 1080 FE to GTX 1080 Ti FE. That margin increases to 35% using the 4K Fire Strike Ultra test. The difference is 33% in favour of GTX 1080 Ti FE for Time Spy.
Whichever way you break it down, the performance differences between the GTX 1080 Ti FE and Titan XP are minor. In GTX 1080 Ti, you are basically getting Titan XP performance for £480 less, according to 3DMark.