We know that the R9 380 GPU has more headroom in it than reference or board partner speeds would suggest, so we pushed to see how far we could overclock Sapphire's R9 380 Nitro 4GB card.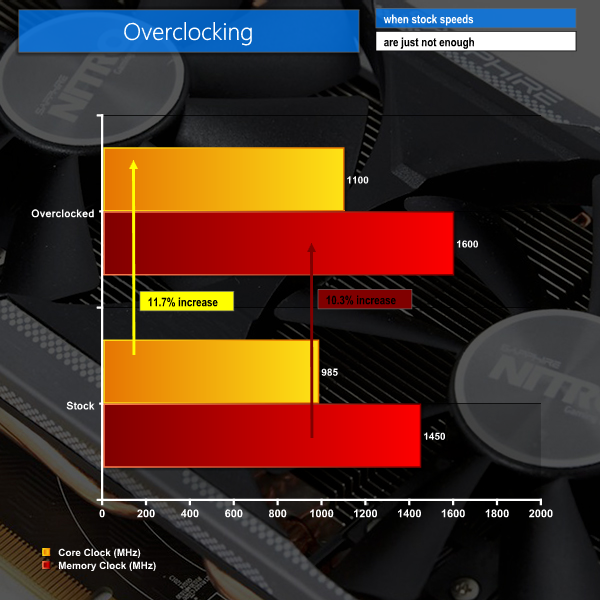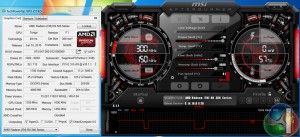 We managed to push the core to 1,100mhz before artifacting would occur. Memory speed was bumped up to 1600MHz (6.4Gbps effective).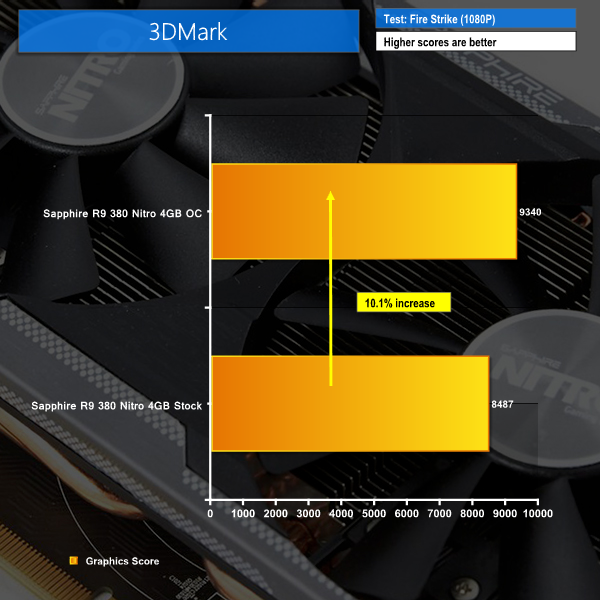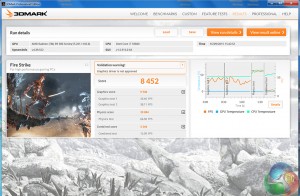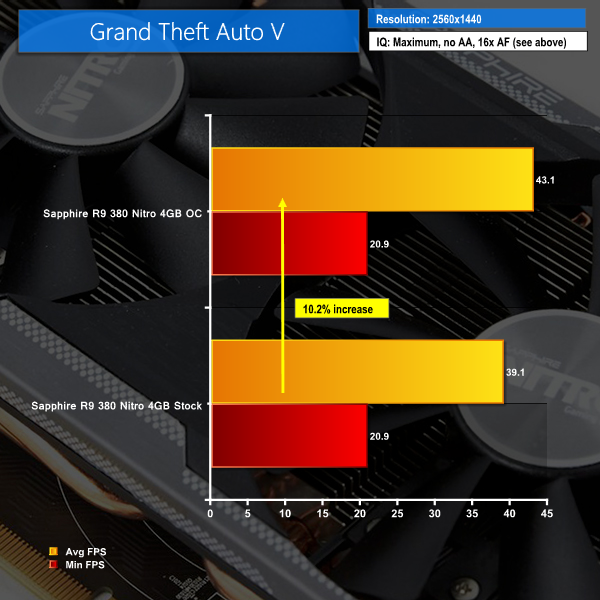 Performance gains of around 10% were achieved in 3DMark's graphics score and the average GTA V frame rate at 1440P.
This actually makes GTA V more playable at 1440P, although a slight reduction in image quality settings would help to further improve frame rates and enhance the gaming experience.