The graphics card market is in a tricky position at the moment. Low supply and the popularity of cryptocurrency mining have caused GPU prices to sharply rise, meaning many gaming PC enthusiasts are unable to afford an upgrade. How long can we expect prices to remain so out of place? Well according to US retailer Massdrop, we may see prices continue to be high until the end of the year.
Recently, Massdrop began running a deal for the Gigabyte Aorus GTX 1080Ti and questions were raised about pricing, which was set at $949. The retailer's community manager, Brian Hutchins, took the opportunity to explain the situation and share some details on the state of the GPU market, reportedly after a discussion with Nvidia. According to Hutchins, memory shortages and crypto mining driving up demand are to blame for low supply.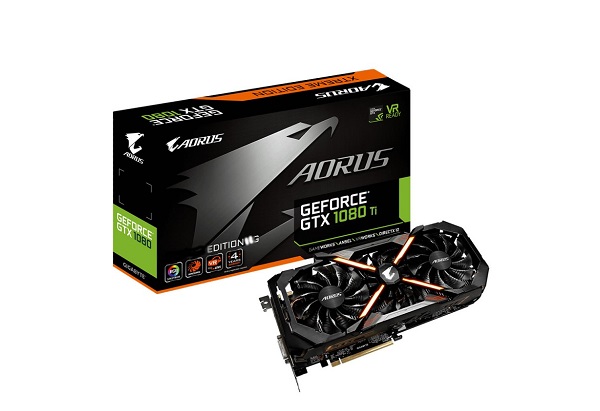 Here is what Hutchins had to say on low supply:
"All new cell phones coming out by Apple and Samsung (and others) last year started using the same memory as graphics cards. Apple and Samsung are willing to pay more for this memory to make sure they get it first and all of it that they need. This has created a shortage of memory for the much smaller companies like MSI, Gigabyte, Asus, and EVGA to make graphics cards."
It is worth noting that there is some misinformation here. Smartphones currently use DDR4 memory, while GPUs use GDDR5, GDDR5x, HBM2 etc. With that in mind, it is safe to say that smartphones do not use the same memory as graphics cards. However, in order to keep up with demand from the smartphone industry, it is possible that memory makers have shifted resources away from GDDR5 production, creating a shortage.
The second big factor right now is demand, gamers want graphics cards, but miners are buying up supply at jacked up prices, putting them out of reach for enthusiasts. According to the Massdrop post, we can expect pricing to remain at this level and potentially get even worse throughout the year until Q3:
"The pricing in the market will most likely continue to go up through Q3 of this year most likely before we start seeing any type of relief. So, unfortunately the end to this is not right around the corner and we have not seen the worst of it yet."
Whether or not this comes to pass remains to be seen. The graphics card market is clearly in bad shape at the moment, but we've also seen shortages impact other areas too, like RAM and SSDs. On top of all that, Silicon companies are planning on raising their own prices, which could add even more fuel to the fire. Currently, the only thing we can really do is wait it out and hope that things improve over time.
KitGuru Says: Being a PC enthusiast has gotten much more expensive over the last few months. It's certainly not the best time for buyers and unfortunately, there hasn't been much in the form of good news for a while now. Nvidia is reportedly set to release a new wave of graphics cards in a couple of months time, so perhaps that will end up helping for a while.