Over the weekend, we began seeing teasers for Nvidia's upcoming Titan RTX graphics card. Now, Nvidia has officially announced the new flagship, complete with specs and a $2,500 price tag.
As we expected, the Titan RTX is primarily being aimed at creators, AI researchers and data scientists. According to Nvidia, the RTX Titan delivers 130 teraflops of deep learning performance, combined with the ability to process 11 Gigarays per second for ray-tracing applications. These performance gains are brought on thanks to the improvements found in the Turing architecture, which specifically targets deep learning and ray-tracing with dedicated cores.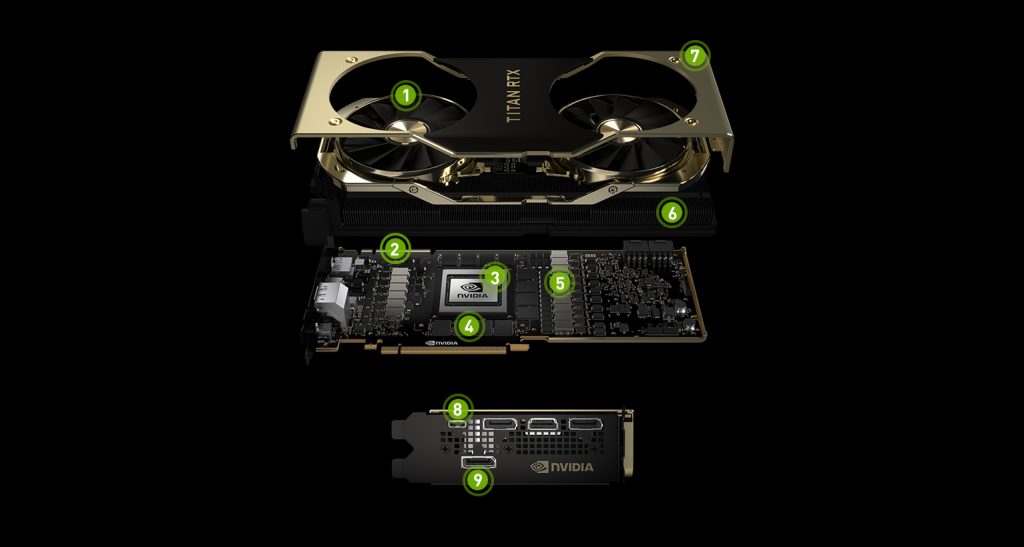 The Titan RTX packs in 576 multi-precision Tensor cores for deep learning, 72 RT cores for ray-tracing, 24GB of GDDR6 memory with 672GB/s of bandwidth and 100GB/s NVLink support. Pairing two Titan RTX cards via NVLink will scale both memory and compute performance.
With all of that power, users will be able to train and build neural networks at a faster rate, or crunch through huge data sets. It will also pave the way for real-time 8K video editing.
The Titan RTX graphics card will be available in both the US and Europe later this month for $2,499.
KitGuru Says: It is clear at this point that the Titan is back to being a professional grade GPU. It sounds like an absolute beast of a card though. Are any of you currently saving up for a GPU upgrade?