AMD's RX Vega 56 hit the market earlier this week, bringing Vega down to a more affordable price while still offering solid performance, particularly against Nvidia's GTX 1070. Now, it looks like those willing to tinker with their GPU may be able to unlock even more performance, as a user has successfully managed to flash the RX Vega 56 with the Vega 64 BIOS, bringing along a decent performance boost.
A user by the name of 'KDtree' over on the Chiphell forums and translated by Videocardz took on the experiment and shared his findings. After successfully flashing Vega 56 with the Vega 64 BIOS, performance tests show the latter being just two percent slower than Vega 64. This boost wasn't achieved by unlocking more cores on the GPU, as that could not be done but the BIOS change does impact clock speeds, which is where the improvements came in.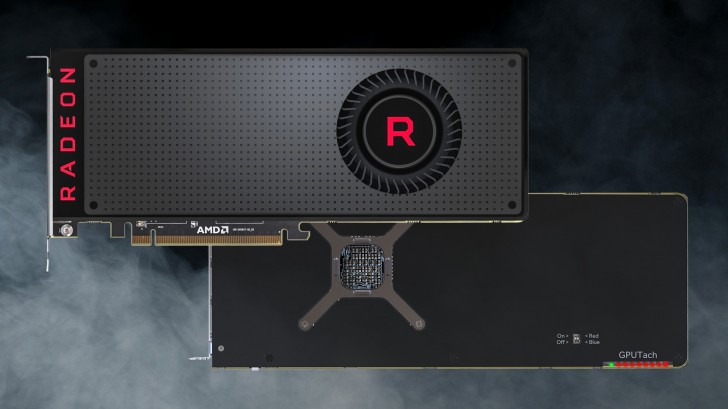 While using the stock BIOS, the RX Vega 56 comes with a boost clock speed of 1471MHz and a memory clock of 800MHz. Meanwhile, the Vega 64 BIOS boosts this up to 1545MHz on the core and 945MHz on the memory. With this 75MHz increase in speed, the RX Vega 56 comes in at just two percent slower than its bigger brother. If you overclock further and can hit 1630MHz on the core, then the RX Vega 56 will surpass Vega 64.
The user put their modded RX Vega 56 through its paces on Fire Strike Extreme. With its standard BIOS, Vega 56 managed a GPU score of 9,452. With the BIOS mod on, this was bumped up to 10,340, meanwhile a standard Vega 64 can score 10,479 points. If you overclock the modded Vega 56 to 1630MHz, its score jumps up to 11,322.
KitGuru Says: Given that Vega ships with two BIOS's on board, flashing it shouldn't be too dangerous, though it will absolutely void your warranty. Alternatively, you could just try your luck with a hefty overclock to achieve similar results. Have any of you picked up a Vega GPU yet? Did you go for the 64 or the 56?