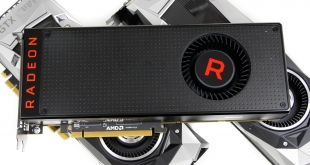 Aiming to strengthen granularity between its market positions that currently pit RX 580 against GTX 1060 in the mid-range and RX Vega64 against GTX 1080 in the high-end, AMD will be releasing the RX Vega56 to compete with Nvidia's highly-popular GTX 1070. Operating as a cut-down version of the Vega 10 GPU, RX Vega56 runs at lower clock speeds than Vega64 and features fewer GPU cores. But in cutting down the GPU and reducing clock speeds, AMD has managed to shave 85W from the rated TDP and has sliced $100 off the MSRP, making RX Vega56 a $399 offering.

Is this the Vega we have all been waiting for?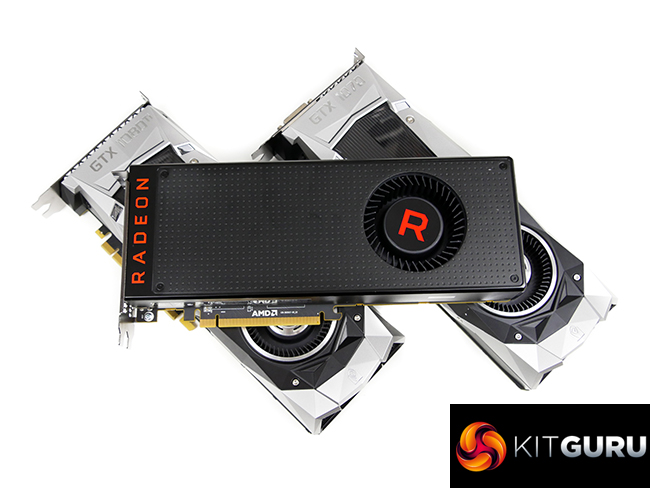 Before the mining boom drove prices crazy, and prior to Vega's release, the graphics card market was fairly simple. RX 580 competes with GTX 1060 and for anything higher-performance from the current generation crop, you buy Nvidia. However, AMD's launch of the Radeon RX Vega64 has changed that as Team Green now has realistic competition for its high-end GTX 1080 offering. However, the GTX 1070 that has proved such great value to 1440P gamers went largely under the radar against the far more expensive (and higher performance) Vega64 Air option.
That's where Radeon RX Vega56 comes in. AMD is pitting RX Vega56 directly against the GTX 1070 and thinks that the cut-down Vega 10 card with its 8GB of HBM2 memory can prove itself against the cut-down GP104 chip from Nvidia. GTX 1070 is a tough, power-efficient competitor that has ruled supreme in the mid-to-high-end market for more than a year. AMD's tasks is tough but the specs and comparable price points should make for an interesting battle.
GPU
AMD RX Vega64 Liquid

AMD RX Vega64 Air

AMD RX Vega56
Nvidia GTX 1070
Nvidia GTX 1080
Nvidia GTX 1080 Ti
GPU Name
Vega 10
Vega 10
Vega 10
GP104
GP104
GP102
GPU Cores
4096
4096
3584
1920
2560
3584
Base Clock
1406MHz
1247MHz
1156MHz
1506 MHz
1607 MHz
1480 MHz
GPU Boost Clock
1677MHz (Avg) 1750MHz (Max)
1546MHz (Avg) 1630MHz (Max)
1471MHz (Avg) 1590MHz (Max)
1683 MHz
1733 MHz
1582 MHz
Total Video Memory
8GB HBM2
8GB HBM2
8GB HBM2
8GB GDDR5
8GB GDDR5X
11GB GDDR5X
Texture Units
256
256
256
120
160
224
Texture fill rate
429.3 GT/s
395.8 GT/s
330.0 GT/s
180.7 GT/s
257.1 GT/s
331.5 GT/s
Memory Bit Rate

1.89 Gbps effective
1.89 Gbps effective
1.60 Gbps effective
8 Gbps effective
10 Gbps effective
11 Gbps effective
Memory Bandwidth
484 GB/s
484 GB/s
410 GB/s
256.3 GB/s
320 GB/s
484 GB/s
Bus Width
2048-bit
2048-bit
2048-bit
256-bit
256-bit
352-bit
ROPs
64
64
64
64
64
88
Manufacturing Process
14nm
14nm
14nm
16nm
16nm
16nm
TDP
345 W
295 W
210 W
150 W
180 W
250 W
Power Connector(s)
2x 8-pin
2x 8-pin
2x 8-pin
1x 8-pin
1x 8-pin
1x 6-pin + 1×8-pin
Launch MSRP
$699 (Radeon Aqua Pack)
$499
$399
$449 (FE)
$699 (FE)
$699
UK Starting Price (Aug 2017)

£639 Suggested (Radeon Aqua Pack)

£670+ Current

£450 Suggested

£550+ Current

Estimated Approx. £360
Approx. £350-380 (limited stock)
Approx. £490
Approx. £670
As far as brute force goes, AMD's Vega56 looks to be a more powerful offering than GTX 1070. You get more GPU cores and 8GB of HBM2 memory with significantly higher bandwidth (though note the reduction compared to RX Vega64). However, the lofty core speeds available via the TSMC 16nm process used for Nvidia's GTX 1070 serve to level out the playing field.
We do not yet have confirmed RX Vega56 retail pricing for the UK market as the card is not due to ship until the end of August. However, if the RX Vega64 launch is anything to go by, that MSRP of $399 will be effectively unobtainable in one way or another. In real terms, this should translate into around £360-380. However, the supposedly-£450 RX Vega64 Air quickly shot up by over £100/$100 to £550+/$599+.
We can only analyse the RX Vega56 based on its MSRP of $399 as we have no information suggesting it will be priced differently. Nvidia is not free from criticism in this department, either, as you should consider yourself lucky to get a GTX 1070 at its current MSRP of £329 (there's supposedly a solitary AIB partner SKU coming at that price in a few weeks but we will have to wait and see).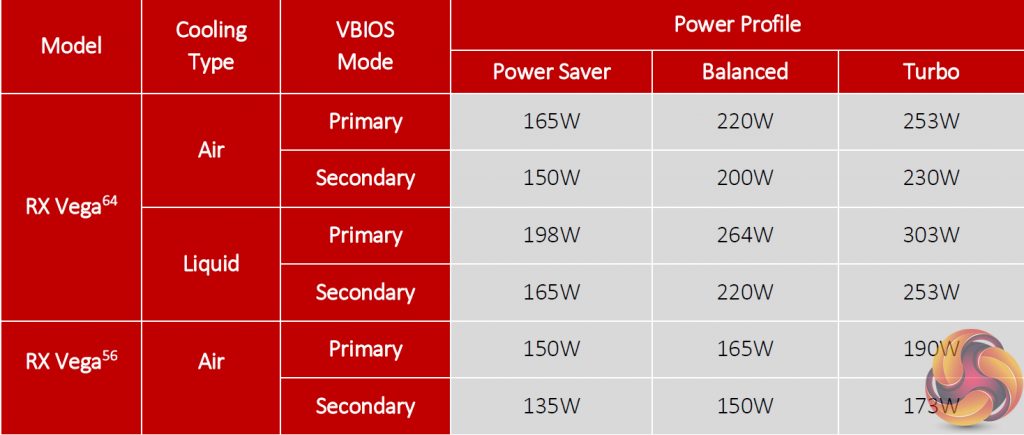 As was the case with RX Vega64, Vega56 features two BIOS modes and software alterations for its power profiles. It is notable how sharp the decrease in power for Vega56 is compared to Vega64. You get a 25% power reduction compared to Vega64 Air in Vega56's 'Balanced' and 'Turbo' modes. This speaks volumes for just how far AMD has to push the silicon's clock speed past its optimal efficiency range for Vega64 to hit its performance target.
We suggest that buyers of RX Vega56 cards have a play around with the power profiles to see which ones best fit their performance, noise, and power draw needs. Our testing will be conducted using the 'Turbo' mode so that we can see the card's all-out performance capability, albeit at the expense of power draw, noise output, and temperature levels.

For more information we encourage you to read our Radeon RX Vega64 Air review HERE, as well as our additional Vega coverage HERE and HERE.
Be sure to check out our sponsors store EKWB here