Tom Clancy's Ghost Recon Wildlands is an open world tactical shooter video game developed by Ubisoft Paris. It is the tenth instalment in the Tom Clancy's Ghost Recon franchise and is the first Ghost Recon game to feature an open world environment.
We run the built-in benchmark using the Very High quality preset at 1080P, 1440P, and 4K.

At 1080p the game suggests around 2.9GB of VRAM usage. At 1440p that number increases to around 3.1GB. At 4K the video memory usage is quoted as around 3.8GB.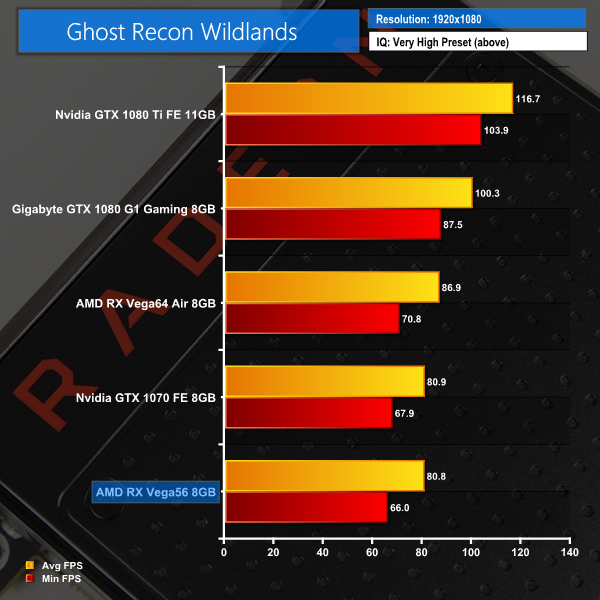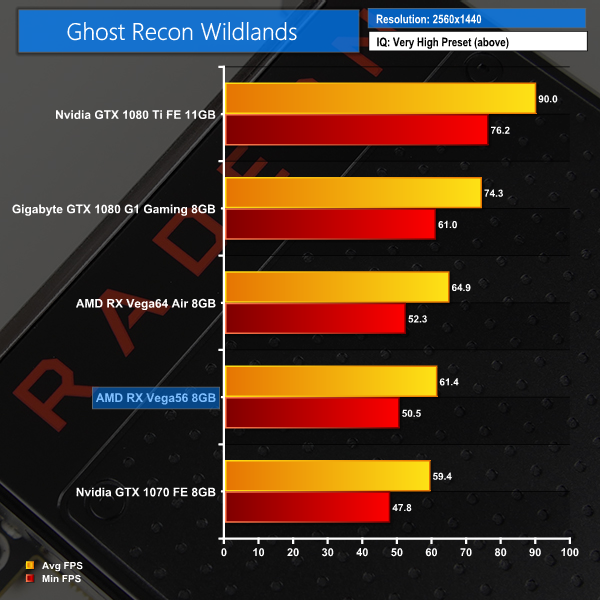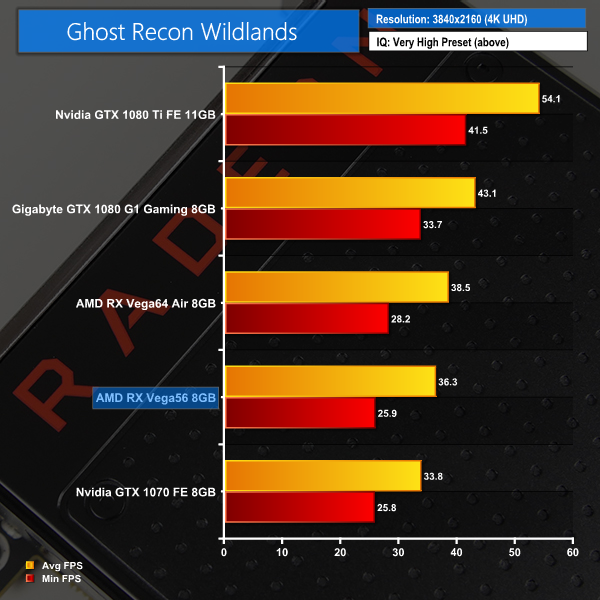 Vega56 is a slightly better offering than GTX 1070 FE for Ghost Recon Wildlands. The two cards are tied at 1080P but AMD's Vega56 opens up leads of 2 FPS (3.4%) at 1440P and 2.5 FPS (7.4%) at 4K.
Vega56 hits the magic 60 FPS average at 1440P and does so while maintaining very pleasing minimum frame rates in the benchmark sequence.